Opportunities in SuperCity CBD market lull
Auckland's CBD apartment market has cooled noticeably but the lull is not expected to last – and that means it could be a good time for investors to buy.
Tuesday, April 10th 2018, 12:00PM
by Miriam Bell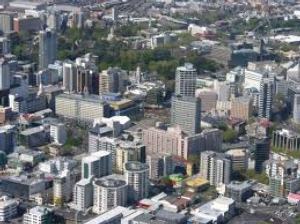 New research from Colliers International shows the average asking price of new apartments in Auckland fell by 3% to $1.07 million in the second half of 2017.
This decrease was attributed to the CBD apartment market where the average asking price decreased from $1.3 million to $1.1 million in a six month period.
Colliers International national director Pete Evans says the downturn was due to the prolonged election period, ongoing lending constraints and the return of the market to its traditional cycle.
"It's typical that after a strong growth period of three years that the market will cool and stabilise, which is what occurred in 2017."
The tale told by the Colliers data is backed up by one of Auckland's veteran apartment agents.
City Sales managing director Martin Dunn says there was a very low volume of sales in the last quarter while the once-easy-to-sell shoebox investment apartments have become harder to shift.
Further, the average dollar per square metre price for CBD apartment is now coming off its $10,000M2 peak, he says.
"That price is definitely dropping back now. It will probably be at between $7,000M2 to $9,000M2 for a while. And vendors are going to have to drop their expectations."
But the apartment market continues to suffer from an undersupply and that is unlikely to change anytime soon.
Dunn says some of the sold out developments around town won't go ahead, while Evans believes the new apartment market will remain under-supplied for at least the next three years due to feasibility issues for developers.
That means demand pressure will continue and sales will pick up again later in the year as that pressure grows.
For Dunn, the current lull in the market represents a time of opportunity for investors.
"The market might be at the end of its cycle and flatter now and prices are likely to come down a bit. But it won't last.
"There's not enough new supply and Auckland is growing and changing rapidly. So the time to buy is before it changes and starts up again."
Meanwhile, in contrast to the CBD, the Colliers research shows that apartments in city fringe areas like Epsom and in suburbs like Onehunga continued to see price growth in the second half of 2017.
Average asking prices for apartments in these markets rose by 6% to $1.35 million and by 5% to $862,000 respectively.
Evans says the city fringe is seeing an uplift in the quality of projects entering the market, which is reflected in their price.
"We are seeing a new level of high quality apartments in the city fringe, with larger, better designed and finished apartments targeted at owner occupiers.
"As the city grows and people continue to embrace urban-living, Auckland needs new apartments in good locations."
Read more:
Apartment attraction on the rise
Comments from our readers
No comments yet
Sign In to add your comment