Lightening landlords' workloads
Being a landlord is getting ever tougher and more complicated these days but a new digital property management service is designed to ease the load.
Tuesday, May 1st 2018, 3:00PM
by The Landlord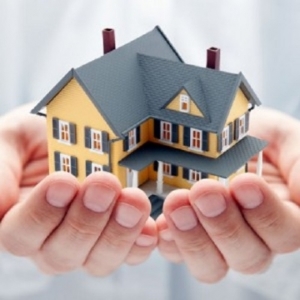 With compliance requirements mounting and tax changes looming at a time of heightened rental demand, it's a growing struggle for many landlords to keep on top of their tenancies.
myRent, which launched today, is an online platform which aims to simplify the work of a landlord by helping them manage their expenses and properties in a cost-effective way.
The platform provides a full suite of property management services from finding a tenant to collecting rent from multiple tenants to tracking maintenance issues.
myRent CEO Thomas Clement says that, as a landlord himself, he knows how time intensive self-management is and how frustrating and financially crippling traditional management options are.
"So much of the process remains in the analogue world, yet we have these tremendous devices in our hands that can really make life easier for all concerned."
It was this, along with the changing landscape of the rental market that prompted him to create a digital service which allows landlords to manage their own properties - in a way which also works for tenants.
Clement says there are some key moments in the landlord-tenant relationship that can go horribly wrong.
For landlords, these include finding tenants, agreeing to the contract, lodging bonds, collecting rent, while tenants often struggle to report maintenance issues or to organise inspection visits.
myRent tackles such issues by making the entire contractual relationship transparent for all parties and by utilising devices like a maintenance logging tool for the tenant to share photos with the landlord to expedite repairs.
Property management has traditionally been a time-intensive, hands on process that can be fraught for all parties, Clement says.
"By digitising everything from collecting the rent to renewing the lease, myRent brings property management into the 21st century."
Further, as the entire property management portfolio can be transferred to the platform, landlords can say goodbye to calendars, spreadsheets and random bank account details.
It also includes e-signed tenancy agreements with automatic renewal reminders, bonds that are lodged directly with Tenancy Services, and simplified Tenancy Act compliance processes.
Clement says the industry is about to change and to better ride that wave, landlords will need to ensure they're spending money where it counts.
"Agency fees aren't necessarily the best way to do that. We charge a flat 1% management fee per property making it a cost-effective alternative to getting an agent to run everything."
Comments from our readers
No comments yet
Sign In to add your comment