SuperCity market down but not out
Auckland sales have dropped with the onset of winter but they are higher than the low levels recorded at the same time last year.
Wednesday, July 4th 2018, 11:30AM
by Miriam Bell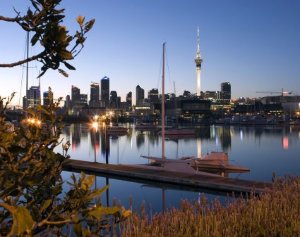 Barfoot & Thompson's latest data is out and it shows the agency saw 903 sales in June, which is down on the 1,027 seen in May.
It is also down on the average of 941 seen over the past three months, but it is up by a solid 5.6% on the 855 sales seen in June 2017.
Barfoot & Thompson managing director Peter Thompson says that for the first six months of 2018 sales numbers were 6% higher than they were for the first six months of 2017.
This shows market activity is potentially slowly re-emerging, he says.
"The sales data for June is a mix of up and down numbers, but overall sales, prices and availability remained stable."
While June's average sales price was up by 1.1% on May and by 1.7% year-on-year to $928,842, up 1.1%, the median price was down 1.2% on May and by 3.6% year-on-year to $810,000.
Thompson says this means market prices, which have come under no pressure to move in any particular direction since the beginning of the year, have entered the winter period in the same state.
"But a feature of the month's trading was the high number of properties that sold for under $500,000. At 165 it represented 18.3% of all sales.
"While some of these sales would be apartments it also represents a high number of stand-alone homes being sold on the outer northern, western and southern suburbs of Auckland."
The 1,210 new listings in June were modest and down nearly a quarter on the comparative figure in June last year, Thompson adds.
"It is a market environment that is likely to remain constant to the start of spring."
For ASB economist Kim Mundy, the data shows that although sales activity remains muted and volatile on a monthly basis, sales remain above 2017 lows.
However, the decline in new and total listings for the second month in row suggests that while buyers might be tentatively returning to the market, sellers remain particularly cautious, she says.
"With the numerous competing forces impacting the market currently it remains too early to tell whether this trend will continue.
"Further, it remains too early to tell what the impact of the ban on foreign buyers might have on Auckland's housing market."
Housing market volatility in housing market data is likely to continue in coming months, Mundy says.
That's due to uncertainty over legislative changes plus affordability constraints competing with still-strong population growth and the ongoing housing shortage.
"Looking further ahead, the outlook is for mild lifts in Auckland house prices over the remainder of the year as sales activity continues to firm."
Comments from our readers
No comments yet
Sign In to add your comment