Rate hike challenge looming
Holiday accommodation providers hit by Auckland Council's new targeted rates system might be taking their opposition to the scheme to court.
Wednesday, August 8th 2018, 10:00AM
by The Landlord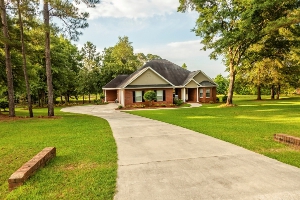 The Council is introducing targeted rates for short term rental providers as well as classing a proportion of their rates as business rates when properties are rented for over 28 days a year.
Short term rental providers, who lease their properties via online platforms like Airbnb and Bookabach, have been voicing their dismay at facing significant rate increases.
But now holiday home management company Bachcare says it has advice that there is a legal basis for challenging the Council's decision to hit holiday homes with the new rates system.
Bachcare founder Leslie Preston says they believes the basis of the decision is flawed and have received advice which suggests the Council has not followed a robust decision-making approach in implementing the new rates.
"We do not believe the rate is fair or equitable nor do we believe Council's final policy for commercial rates is robust.
"We are currently seeking further clarification from lawyers on Bachcare's options to protect the rights of holiday home owners in Auckland and around New Zealand."
The targeted rate is a percentage of the Accommodation Provider Targeted Rate (APTR) that was imposed on Auckland commercial accommodation providers in July 2017.
Preston says holiday home owners don't oppose short term rental accommodation providers contributing to tourism funding but believe the method being used is unfair and unjustifiable.
But they are confused as to why half the short-term rental market – namely "room only" accommodation providers - in Auckland is excluded.
"What logic did the Council use to impose rates on holiday home providers but not 'room only' accommodation providers?"
They are well aware that other New Zealand regions are watching the outcome of the Auckland decision, Preston adds.
"It is important that someone is standing up to protect the rights of holiday home owners and that local councils are held to account to ensure they have robust decision making processes that fully comply with relevant laws."
Read more:
Bed tax diminishes value of Airbnb rentals
Short term rental industry thriving
Comments from our readers
No comments yet
Sign In to add your comment