Migration drops more than expected
The net inflow of people arriving in New Zealand eased further in July, surprising Westpac economists who thought a temporary rebound might be on the cards.
Tuesday, August 21st 2018, 11:30AM
by Miriam Bell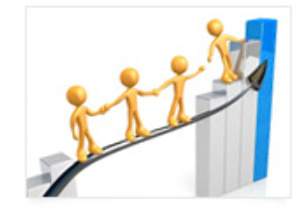 Stats NZ released its latest migration data today and it shows that annual net migration was 63,800 in the year ending July 2018.
That's down from 65,000 in the ending June 2018 and a decrease of 8,600 from the record high of 72,400 recorded in the year ending June 2017.
The decrease was mainly driven by more non-New Zealand citizen migrants leaving the country. They were up 20% from the July 2017 year to 31,300.
Stats NZ population insights senior manager Brooke Theyers says that even though annual net migration is lower than a year ago, it is still high by historical standards.
New Zealand's migration rate may remain high, but it now appears to be well past its peak.
Westpac senior economist Satish Ranchhod says the trend decline in net migration over the past year has seen the annual inflow into the country fall.
It is now at its lowest level since November 2015 and, further, monthly net migration continued to soften in July, he says.
"The net inflow of people into the country fell to 4,720 in July – below our forecast for a temporary rebound this month."
Ranchhod also says that much of the fall in net migration over the past year is due to a pick-up in departures, which is an echo of the increase in arrivals on temporary work and student visas seen in previous years.
While some of the people on those visas will make the jump to permanent residency, many will depart after three to four years and Westpac expects this pattern to continue for some time.
But they are also seeing a pick-up in the number of New Zealanders heading across the Tasman, which has been running at very low levels in recent years, Ranchhod says.
"Looking forward, we expect that migration will continue to ease back over the next few years, pulling population growth down in the process.
"This reinforces our expectations for a period of soft demand growth over the coming years."
Comments from our readers
No comments yet
Sign In to add your comment