Regions revving up
If you thought the property cycle had peaked across New Zealand, you'll want to check out the latest value growth stats for the regions.
Monday, September 17th 2018, 8:00AM
by The Landlord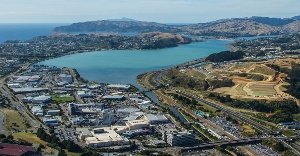 Porirua has been seeing strong growth.
Property values in parts of New Zealand have stopped growing but some rural outliers have been going great guns over the past year.
In fact, many rural hotspots are experiencing growth of around 20%.
Better still when you look at three-month value rises, there are groupings of towns/suburbs that have experienced up to 8% growth.
The verdict: for some regional locations, the cycle still hasn't reached its peak.
This is great news for property investors who've been priced out of the market in the main cities; for those who want to grow their portfolios despite the LVR restrictions; and for newer investors who want to get a foot on the ladder.
But not all locations are created equal.
It's important to understand the economic drivers (and therefore stability) of the area you're investing in and what kinds of tenants you can expect to house.
In this month's issue of NZ Property Investor magazine, we take a look at the current regional growth hotspots.
CoreLogic have provided a table with the top 20 locations with the highest rate of value growth over the past 12 months; and a table showing top 20 locations with the most growth over the past three months.
Examining these two statistics can give some clues as to the short term and long term movement in the market.
However, it's equally important to hear from those at the coal face, so we also talked to investors and agents who have the inside scoop on their local market.
To find out what our regional hotspots are, as well the information that you need to know about them, click here to get the digital issue of NZ Property Investor magazine.
Subscribe to NZ Property Investor magazine here to get great stories like this delivered to your mailbox every month.
Comments from our readers
No comments yet
Sign In to add your comment