Supply increase puts hold on prices
There's been a major increase in new listings on the Auckland market and that's keeping a lid on prices, Barfoot & Thompson's latest data suggests.
Wednesday, October 3rd 2018, 12:00PM
by Miriam Bell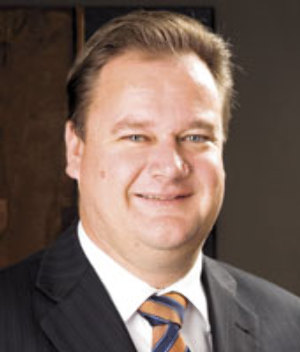 Barfoot & Thompson managing director Peter Thompson
Auckland's biggest real estate agency has just released its September data and it shows the number of properties for sale at months end was at the highest in four months.
Further, the 4,515 total was up 17.9% on September last year and there hasn't been a higher available listings total in a September in seven years.
Part of this was a major increase in new listings: Barfoot & Thompson had 1,709 new listings in September – which is the second highest ever for a September.
It was also up by 28.8% on August's new listings total of 1,331 and by 20.9% on September 2017's total of 1,414.
Barfoot & Thompson managing director Peter Thompson says the surge in listings had no impact on the stability of property prices.
"The average sales price for the month at $929,757 was marginally higher than August's, while the median price at $835,000 was marginally lower.
"When compared to the average price for the previous three months, the average price was up $6,000 and the median price up $15,000."
But he says the price point at which vendors and buyers are agreeing has barely moved in the past nine months.
The agency saw a modest 722 sales in September. This was down by 9.2% on the 795 sales in August but up by 9.7% on the 658 sales seen in September last year.
Thomson says that over 30% of all the sales were of $1 million plus properties, while properties with a sales price of less than $500,000 accounted for 9% of all sales.
For ASB senior economist Mark Smith, the data shows that Auckland's housing market remains lacklustre, with softness still evident on the demand side of the equation.
He says that surging inventories suggest bargaining power is increasingly going to potential buyers, which should exert downward pressure on house prices.
"Despite low mortgage interest rates and an undersupply of dwellings, we continue to see downside risks to the Auckland housing market given weak demand and increases in dwelling supply.
"We expect the Auckland market to remain on ice for a while yet and for other regions to continue to outperform."
Comments from our readers
No comments yet
Sign In to add your comment