Migration lower than previous estimates
A new migration measuring system means that annual net migration over recent years has been lower than previously thought.
Friday, January 25th 2019, 12:47PM
by Miriam Bell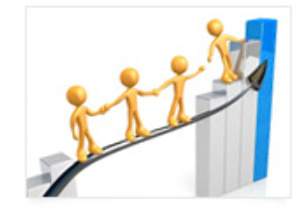 Stats NZ today released its migration figures for the year ending November 2018 and they show that the net gain of migrants was 43,000 in November, down from 45,000 in October.
On a monthly basis, a net 2,480 people arrived in New Zealand on a permanent or long term basis in November 2018, down from 3,500 in October.
However, the data is the first official release of migration estimates using the outcomes-based measure, as opposed to the intentions-based method which was previously used.
Stats NZ population insights senior manager Brooke Theyers says the new measure is a more accurate measure of migration but it provides a lower total figure.
That means that under the old intentions measure there was an estimated annual net gain of 61,800 in the year ending November 2018.
Westpac senior economist Satish Ranchhod says previous estimates indicated that permanent and long-term net migration was adding 72,000 per annum to the population at its peak, although this had since slowed to around 60,000.
"The updated estimates show that permanent and long-term migration has been 10,000 to 20,000 people lower per annum. That's a large difference.
"It may help to explain some of the recent easing in consumer spending, but it's unlikely to be the whole story."
Looking at the broader trend in migration, the data makes it clear that net flows are well off their earlier highs and are continuing to ease, he says.
"This is a key reason we expect potential growth to take a step down over the next few years."
ASB senior economist Mark Smith agrees, saying the data shows a net permanent long-term inflow of 43,420 people in the November 2018 year which was the lowest in nearly five years.
The figures are volatile given the change in methodology, which causes a significant break in the historical series, he says.
"However, they continue to confirm that net immigration is slowing, albeit from a lower base.
"We expect annual net inflows to continue to gradually recede by a further 10,000-20,000 persons or so from current levels, reaching around 25,000-30,000 persons by the end of next year."
The new measure also suggests that the peak in net immigration also occurred earlier in 2016 with 60,000 persons rather than the previous estimate of mid-2017 with 72,000 persons, he adds.
Comments from our readers
No comments yet
Sign In to add your comment