Confidence in commercial running high
The Government's decision to put the kibosh on a capital gains tax has helped boost confidence in commercial property, with Tauranga emerging as a hot favourite market.
Friday, June 21st 2019, 3:50PM 1 Comment
by The Landlord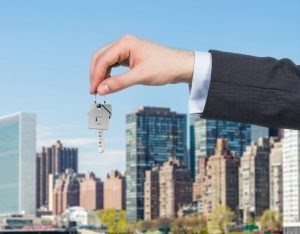 Colliers International's latest quarterly Commercial Property Investor Confidence Survey shows a net positive 26% of respondents expect investment conditions to get better over the next 12 months.
That's up from 22% in the March quarter's survey and is the second highest level since December 2016.
Colliers research and communications director Chris Dibble says the coalition government's rejection of a capital gains tax appears to have contributed to the rise in sentiment.
"Forty percent of respondents stated they intend to invest more now that the Tax Working Group's capital gains recommendations have been rejected.
"This seems to have brought greater certainty around market conditions throughout the country, with respondents returning a net positive score across all 12 regions surveyed for only the second time in five and a half years."
Tauranga/Mount Maunganui reclaimed the survey's top spot after being eclipsed by Queenstown in the last quarter, with a net positive 59%.
The survey's top five regions were rounded out by Queenstown in second (53%) followed by Wellington (38%) and Hamilton (37%), with Auckland and Nelson tied for fifth (36%).
Industrial remains the standout sector across the main centres, with respondents particularly hot on Auckland and Wellington.
Auckland recorded its highest industrial score in three years, with a net positive 70%.
In Wellington, industrial has reclaimed its place as the top sector, with a net positive score of 57% after taking a backseat to the office market in the December 2018 survey.
In Christchurch, respondents' confidence in the industrial sector resumed its growth trajectory, and is now at a net positive of 32%.
Colliers' national director of industrial Greg Goldfinch says there's no sign of the industrial sector slowing down.
"There continues to be an avalanche of capital looking for a home, ideally in the Auckland industrial market, but that is spreading to other centres which are benefiting.
Investor demand for quality properties is high, but a shortage of stock for sale means options are limited, he says.
"In line with the lack of supply, yields are continuing to compress as the low interest rate environment looks to linger for the foreseeable future, putting further pressure on pricing."
The survey results reflect the ongoing strength of the commercial property sector which is making it increasingly popular with investors, including residential investors.
Read more:
Transforming commercial property
Comments from our readers
Sign In to add your comment