Augusta Capital takeover bid now unconditional
ASX-listed Centuria Capital has declared that its takeover of New Zealand property funds manager Augusta Capital is now unconditional, as it has secured nearly 66% of Augusta's shares.
Thursday, July 9th 2020, 3:30PM
by The Landlord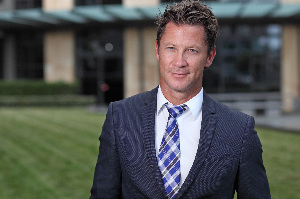 Augusta Capital managing director Mark Francis
Augusta shareholders will get 22 cents in cash and 0.392 Centuria stapled securities for each Augusta share.
On completion, the full takeover will increase Centuria's assets under management by 24%, to AUD $8.9 billion (NZD $9.44 billion).
It is the Australian specialist investment manager's second takeover bid for Augusta this year.
Back in January, it announced a surprise $180 million takeover bid but that was withdrawn due to the Covid-19 pandemic.
The new takeover offer, which was formally made on June 29, values Augusta at $169.5 million and will now be going ahead.
Centuria joint CEO John McBain says he is delighted to report that close to two-thirds (65.86%) of Augusta shares have been secured within eight business days of the takeover offer commencing and that they've declared the offer unconditional.
"We are encouraged by the significant response and look forward to the offer completing, which will expand our funds management platform into the New Zealand market."
He says Augusta is a substantial player in the New Zealand market with a highly effective team and they anticipate this market to be an important growth engine within the Centuria platform.
"Given the relative strength of the Australian commercial market, Centuria's position in the S&P/ASX 300 and our strong distribution history, we are excited to welcome so many Augusta shareholders taking up Centuria scrip."
Augusta's independent directors have advised shareholders to take no action until they receive the Target Company Statement on July 13.
It will include an independent advisor's report on the merits of the offer and a recommendation from the independent directors.
The independent directors also advised that the implied offer price on July 8 was 94 cents for each Augusta share. On July 8 Augusta shares were trading at around 93 cents.
Read more:
Australian giant in Augusta takeover bid
Comments from our readers
No comments yet
Sign In to add your comment