Aussie manager buys into PMG
Australian-based investment and funds manager, 360 Capital has taken a 50% stake in NZ funds manager PMG Property Funds Management.
Friday, February 19th 2021, 6:14PM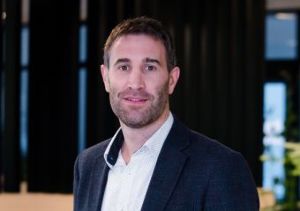 The 50% equity partnership through PMG's parent company PMG Holdings has taken 12 months to put together. It completes chairman Denis McMahon's long held wish for the "type of strengths 360 Capital bring to the table".
PMG has more than $500 million under management through a range of unlisted property funds while 360 Capital has A$444 million in FUM. It buys Australian real estate assets, invests in Australian equities, unlisted private companies and senior and junior corporate debt.
PMG chief executive Scott McKenzie (pictured) says the partnership strengthens the fund's ability to acquire high-quality New Zealand properties. It also provides greater performance and resilience to its funds and investors, he adds.
"For our tenants, it means we can continue to be a landlord of choice, ensuring their spaces are fit for purpose now and for their businesses in the future."
PMG's existing management team will remain the same. With day-to-day operating and management decisions being made by McKenzie, chief financial officer Nigel Lowe, and head of investment Daniel Lem.
McKenzie, Lowe and McMahon will remain on the PMG board. Dr Wayne Beilby will also remain on the board as an independent director. Founder and chairman of PMG, McMahon, will remain as chairman.
An additional independent director and three members of the 360 Capital team will join the board. Adding to PMG's property funds management experience and governance capability.
McMahon says one of the catalysts for 360 Capital's interest in partnering with PMG has been how the company has managed through the uncertainty of the past 12 months.
He says although PMG has been approached by a number of firms wanting to work with it over the past few years, the company never felt it had met a partner who shares its values until it decided to work with 360 Capital.
"The partnership will enhance PMG's ability to continue to sustainably meet our strategic goals in what is an uncertain economic environment."
Head of real assets for 360 Capital, James Storey, says the company is excited about partnering with PMG – considering its solid performance and history over the past 29 years, and the potential it sees for investors long term.
"Like PMG, we are a high conviction investor, focused on long-term sustainable returns for investors," says Storey. "As an equity partner, we will bring further opportunities and add value through our many years of investment and governance experience to PMG's already strong funds management business."
Comments from our readers
No comments yet
Sign In to add your comment