Tough year for Barfoot & Thompson
The year ended on a troubling note for Auckland's biggest real estate agency Barfoot & Thompson selling 37% fewer homes during the year than 2021 and the average number of homes sold each month at 706 was its lowest 12 years.
Monday, January 9th 2023, 3:00PM
by Sally Lindsay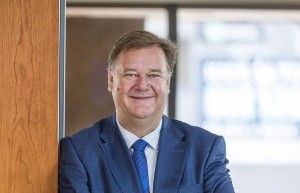 Just 527 properties were sold in December and overall 8,469 during the year, the lowest number since 2010 when 7,987 were sold.
Half of the properties sold last month were in the $1-2 million range, 32% were in the $750,000 to $1 million bracket, while sales of houses priced at more than $2 million accounted for just 7%, or 37 of the total number.
Barfoot & Thompson managing director Peter Thompson says while sellers are listing they are cautious about offers.
"While the drivers putting pressure on prices, such as rising interest rates and inflation, concerns over future economic activity and more properties for sale than there have been for a decade remain, vendors have become cautious about accepting what they consider to be too low an offer.
"In December the effect of this reluctance was particularly felt in the under $750,000 price category, and we sold only 90 homes in this price segment.
"At the same time, we sold 37 homes for more than $2 million, 12 of them for more than $3 million."
The fewer sales are being made to buyers willing to meet sellers' prices.
The median price for the month was 16% below the peak, but prices on a month-by-month basis have remained static for four months.
"Contrary to the expectations of economists and commentators, the median price paid for property in December has barely moved from where it was in September," Thompson says.
In December, the median price paid was $1,067,500, the second highest median price in the past four months.
"In the first eight months of last year the median price declined gradually, but then stopped falling and has remained static since," he says.
"A similar pattern can be seen in the average sales price, which at $1,155,131 for December, was the highest average price in three months.
Thompson says last year was a challenging one for property and was dominated by extremely low sales numbers and falling prices.
While prices fell, they have remained at high levels when compared to those being achieved in the early part of 2021 and before they peaked in the last quarter of 2021.
The stability of prices over the past four months has resulted in the median monthly sales price for the 2022 calendar year being $1,117,000, which is 1.4% higher than that for 2021.
New listings continue to reach the market, and in December the agency listed 702 new properties, and at month end had 4,664 properties on its books.
Comments from our readers
No comments yet
Sign In to add your comment