Housing policy curve balls and election inertia
Falling house prices mean housing affordability is improving, says the ANZ bank in its latest Property Focus.
Monday, January 23rd 2023, 1:34PM 4 Comments
by Sally Lindsay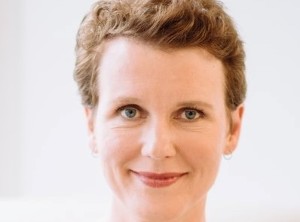 But the bank says if its forecast for a 22% peak to trough drop in house prices is correct, affordability, as measured by house prices relative to incomes, won't be anything to write home about any time soon.
On the bank's outlook, house prices relative to household incomes are expected to improve (fall) beyond the levels that prevailed just before the pandemic, but not meaningfully. "In an absolute sense, this ratio is still high, and that means there are many kiwis who will still be locked out of the market," says Sharon Zollner, ANZ's chief economist.
"Many kiwis want to see housing become more affordable, but many don't want to see their wealth deteriorate in the process. For those with significant debt levels, the prospect of negative equity will be feeling real right now - if they aren't already there."
Politicians are going to have to walk the line between the goal of improving affordability and the less-positive side of the ledger: reducing household wealth.
The Labour Government's new incoming Prime Minister Chris Hipkins was asked over the weekend if he wanted house prices to fall.
"We're working our way through increasing housing supply, and making sure that New Zealanders have an opportunity to get on the housing ladder," he says in his first major speech.
The former Education and Police Minister says the government's focus has been on first time buyers, and it will continue to be on first time buyers.
"We've already seen a shift in house prices from the peaks that we were seeing. I guess to reframe the question, we're certainly not going to be doing things that aim to bring house prices down."
New policies and/or the potential for a winding back of some recent policies if the Government changes at the next election are likely to keep housing market participants on their toes for most of the year. Investors, in particular, are likely to await the election result (and pre-election announcements) with bated breath.
Uncertainty
It's likely that election/policy uncertainty creates some inertia in the housing market this year. This would not be a new phenomenon. Then, depending on the result and policy landscape, there could be some catch-up activity. Top of our mind here is the recent removal of interest deductibility for landlords. This policy will be starting to bite hard for those with significant debt
Zollner says if the Government's existing housing policies look like they'll stick around after the election, there could be an increase in investors exiting the market.
"We're not going to speculate on the election result nor the likely policy changes that could come with that – our forecast assumes the status quo until the status quo changes. But so far we've seen nothing to suggest potential policy changes will be significant enough to alter broad momentum in the housing market - which is following the interest rate cycle closely."
There is also the possibility the RBNZ makes changes on the macroprudential policy front. Zollner says LVR settings are unlikely to change any time soon, but never say never. "Any changes to LVR settings will depend on how housing lending evolves, which if anything will favour a loosening right now – a loosening that, given broader macroeconomic conditions, is unlikely to move the housing dial much."
RBNZ tools
The RBNZ is also seeking to add debt-to-income restrictions to its tool belt. If the Government agrees - and the policy survives the election - the RBNZ has noted the earliest possible implementation date is likely to be March next year. Whether or not the RBNZ will be given this new tool won't be known until this year and that could impact sentiment, but not necessarily negatively – investors could decide they need to get in before the rules change.
She says this year is likely to pack a few surprises. The interest rate outlook is likely to remain the dominant booster of housing momentum, and that is dependent on pipeline core inflation pressures.
However, a potential bigger hit to household incomes than expected is something to keep an eye out for too, as that could dominate rate changes at least for a short while, says Zollner.
"A net migration surprise could alter the magnitude of price changes, but probably won't turn the tide given other macro drivers of housing. And housing policy is up for some robust debate ahead of the election. Buckle up for 2023."
Comments from our readers
Sign In to add your comment