Biggest property sales slump in nearly 40 years
Interest rate hikes and tighter lending rules have triggered the biggest property sales collapse since 1981.
Thursday, March 23rd 2023, 10:20AM
by Sally Lindsay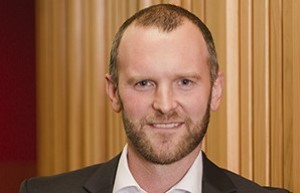 Figures from CoreLogic NZ show 60,859 properties were sold in the year to February 2023 - the lowest 12-month total since October 1983.
For the month of February alone, about 4,100 deals were done. That is the lowest for that month of the year since at least 1981.
The data is part of CoreLogic's new Housing Chart Pack, which brings together housing maket metrics every month.
CoreLogic NZ Chief Property Economist Kelvin Davidson says the figures are striking and show just how quiet the market really is.
"Few vendors are in a hurry to sell, given that unemployment remains low. And those buyers who have secured finance know they can take their time, with listings abundant and prices falling. This is a recipe for low levels of sales," Davidson says.
First-home buyers pull back
There are also indications first-home buyers could be beginning to retreat from the market.
"There may now just be signs of their interest rate limits being reached. Of course, it may also be that they've actively pulled back while they wait for prices to fall further. Either way, their share of purchases edged lower in February so it's definitely something to watch," he says.
And while a recession looms, house prices might find a floor later in the year.
Davidson says a key part of that will be the labour market. If employment stays high with unemployment only rising because of a larger labour force, this should insulate property values to some degree. However, outright job losses wll be a fresh headwind for the housing market.
He says nothing is ever certain when it comes to the economy and especially economic forecasts. But the latest weak GDP data and the global banking issues highlight a possibility that the official cash rate won't rise all the way to 5.5%.
"If mortgage rates start to edge lower, net migration continues to rise, and investors start to see value again, this house price downturn might find a floor later this year."
Key highlights:
Number of homes sold on a 12-month basis at 40-year low;
House sales in the 12 months to February 2023 are down a third (-32.7%) on last year;
There are 16% more listings on the market than this time last year;
Property values are down 1% in February, -1.5% in the past three months, and -8.9% over the year;
Wellington is the weakest of the main centres, with values down 19.7% from the peak, while Christchurch is only 4.7% down since its peak;
Cash multiple property owners (including investors) make up 15% of purchases, a record share for this type of buyer;
First-home buyers (24%) and relocating owner-occupiers (27%) take a reasonable slice of the sales market, but first-home buyers may be starting to wane a little;
Rents are falling in Auckland ($583 a week, down 0.8% annually) and Wellington ($595 a week, down 3.7% annually); and
An economic recession may now be close (if not already here) as the property market faces multiple challenges including existing borrowers rolling onto higher mortgage rates.
Investor survey
Meanwhile economist Tony Alexander and property management company Crockers latest Investor Survey shows fixing mortgage rates at one year is the preferred option for those with debt.
Other highlights of the survey include banks are seen as more willing to advance funds over the past two month; a relatively high 82% of investors intend raising their rents over the coming 12 months, up from just 70% in December; investors have become more concerned recently about rising insurance costs; concerns about reduced net migration are easing; and landlords report that good tenants are increasingly easy to find.
Investor buying
The government wants investors to shift their purchasing intentions away from existing dwellings towards new ones. Doing so allows an investor to continue deducting interest expenses from rental income when calculating tax obligations.
Alexander and Crockers survey shows that for the 21% of investors thinking about buying a property in the coming year, 56% would still buy an existing property, 28% would buy a new property, and 16% would undertake their own property development.
Over the past year, Alexander says there has been a declining trend (with ups and downs) in the proportion who would buy new or build. But the decline has been relatively mild and shows signs of flattening out– despite the increasing frequency of stories about builder and developer failures.
Comments from our readers
No comments yet
Sign In to add your comment