House sales up slightly but still way off peak
Auckland's biggest real estate agency sold just 765 houses last month, down by 35% when compared to March last year and 59% compared to the same month in 2021.
Wednesday, April 5th 2023, 1:41PM
by Sally Lindsay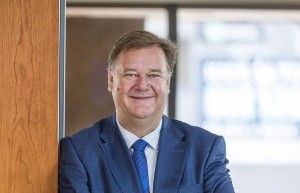 It is the lowest number of sales made by Barfoot & Thompson for a March month since 2008 when the GFC was just kicking in.
However, Barfoot & Thompson managing director Peter Thompson says buyers are starting to return to the market and while sales were low last month they reached their highest number in 10 months,
"March showed a modest but positive improvement in trading. Buyer confidence has lifted."
Thompson says while sales are well down on the number normally made in March, they were up 86% on those in February, and the highest number of sales made in a month since May last year.
"The pipeline of conditional sales made last month also increased significantly indicating that there is likely to be a strong flow of sales going unconditional in April," Thompson says.
Barfoot & Thompson sold 60 homes for more than $2 million, last month, a strong recovery for property in this price segment. This is more than the combined number of homes sold in this price category in the first two months of the year.
The median house price in March at $1,025,000 and the average price at $1,102,933 for the month were on a par with the prices paid in February and both figures have shown stability over the past three months, says Thompson.
"Based on these figures there is a greater reason to believe from a price perspective the market has plateaued rather than is continuing to fall."
The price drop on a year-on-year basis is now sitting between 10% and 13% and Thompson says a number of buyers decided that rather than sitting on the sideline, March was the time to re-enter the market.
New listings for the month at 1,460 were strong in comparison to the first two months of the year but not as strong as those for March in previous years.
"The 4,751 listings at the end of March are in line with where they normally are at the end of March and means that those buyers who are prepared to make a commitment have a good range of properties from which to choose."
Comments from our readers
No comments yet
Sign In to add your comment