Rent drops bad news for landlords
Rents in some areas across the country appear to be dropping, the latest bond data show.
Friday, April 14th 2023, 11:58AM
by Sally Lindsay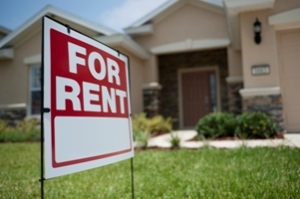 This is bad news, particularly for the Auckland CBD market which is awash with apartment investors who are just starting to get on their feet again after international students fled when the pandemic hit. Those students have started trickling back into the market.
Many are from China after the Chinese Government told its students several weeks ago they could not get overseas qualifications online this year. They had to study in the country where the qualifications were offered.
Bond data from Tenancy Services shows median rent for a one-bedroom Auckland CBD apartment dropped by $30 a week from $430 in January to $400 in February. For a two-bedroom apartment, the median rent also dropped $30 a week from $560 to $530.
Tenancy Services bond data is a leading indicator of where rents are.
The latest data show the national median rent in February was $560 a week, down from $575 a week in January, but up by $10 week from February last year.
Most of the rent increases happened in the first half of last year and stabilised in the second half, but at the beginning of this year they started dropping in some places.
This is worrying for many mortgaged property investors across the country, who are struggling with cashflows as interest rates rise and the cost of insurance and rates increases.
Rents in Northland, Auckland, Wellington region and Tasman have not altered in a year. At the other end, Gisborne and Taranaki had increases of more than 11%.
In nine regions median rents dropped from January to February. Those areas are Northland, Waikato, Bay of Plenty, Hawke's Bay, Taranaki, Tasman, Nelson, Marlborough and Otago, while Gisborne, Manawatu/Whanganui and Southland had higher median rents compared to January.
Comments from our readers
No comments yet
Sign In to add your comment