Auckland sales at 22 years low
Barfoot & Thompson, Auckland's biggest real estate agency, sold just 473 homes last month, the lowest in 22 years.
Wednesday, May 3rd 2023, 10:15AM
by Sally Lindsay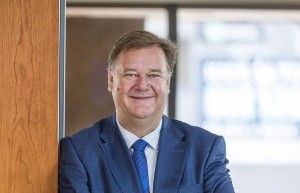 The sales decline was 38.2% down on March, which had a brief reprieve, but the market has now retreated into hibernation with prices also edging down.
The median price at $995,000 was down 2.9% on that for March and down 2.1% on the average price for the previous three months.
This is the first time in 16 months the median price has fallen below $1 million.
The average price at $1,086,866 was down 1.5%, compared to March and down 1.8% on the average for the previous three months.
"Based on the number of sales made in April, winter has come early for the Auckland housing market," said Peter Thompson, managing director of Barfoot & Thompson.
"Vendors are accepting that to make a sale they need to adjust their price expectations, but they are not prepared to take any price just to achieve a sale.
"It means that buyers who are prepared to commit are buying properties comparable to where prices were at 24 months ago," Thompson says.
"In spite of slow sales numbers new listings continue to reach the market, and in April 1,090 new properties were listed.
While modest for the month of April, it gives potential buyers new options, with total listings at month's end being 4,684.
Average home values nationally down by $114,600
CoreLogic's latest House Price Index shows the national average property value was $928,656 last month.
That is down $114,605, or 11%, since the peak in March last year.
Wellington city has had the biggest drop in values from -$226,468 in the city's central and southern suburbs to -$329,035 in the western suburbs.
Within the Auckland region average values are now down more than $200,000 in central Auckland, the North Shore, Waitakere and Manukau compared to March last year.
The average house value across Auckland dropped 13.5% to $1,314,548 last month from $1,520,341 in March last year.
CoreLogic chief property economist Kelvin Davidson says there are signs property values may be starting to flatten out.
"The slowdown in the rate of decline could be signalling a near term floor for house prices, which is consistent with some shifting trends in key drivers," he says.
"The generalised peak in mortgage rates will start to increase buyers' confidence in the coming months, while employment remains high, alongside a slight decline in available listings and rising immigration."
However, if the country goes into recession as many economists are picking, it will increase the prospect of some home owners sliding into negative equity.
CoreLogic estimates about 2,000 recent first home buyers may now be in negative equity, with their mortgage debt being greater than the value of their home.
Comments from our readers
No comments yet
Sign In to add your comment