West Coast joins the property price decline for the first time
Average asking prices for West Coast houses have dipped for the first time in the post-covid property market, Trade Me's May Property Price Index shows.
Tuesday, June 20th 2023, 9:31AM
by Sally Lindsay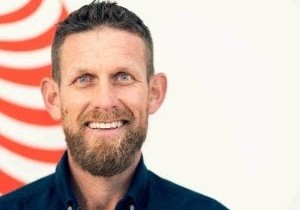 For the past seven months, the national average asking price has fallen, including year-on-year drops in 14 of the 15 regions Trade Me monitors.
However, the West Coast, the country's cheapest region, was an outlier, with asking prices continuing to increase despite drops everywhere else. That changed in May when the region's average asking prices also dropped.
The affordability of the West Coast, which had an average asking price of $409,700 in May, gave it greater immunity to the property market drops, Gavin Lloyd, Trade Me's property sales director says.
It has regularly topped data for the region with the best property yields across the country.
"While it is a slight drop of 0.1% from the same time last year, it is still a U-turn signalling the ongoing effects the increased interest rates and cost of living are having on house sales," Lloyd says.
He says there are signs the market is levelling out. "May's national average asking price fell by 10.5%, easing from the 10.9% falls in both March and April."
The average asking price fell $99,500 from 2022 to $850,150 after two consecutive months of six-figure year-on-year drops.
"Declines in property values are slowing," Lloyd says. "This gives promise that buyers and sellers will both have more certainty."
Regional prices tempering
The rate of falling property prices in two of the most buoyant market – Wellington and Bay of Plenty – has slowed.
Wellington's average asking prices slid down $126,800 from May 2022 to $837,550. "While on the face of it the drop is high, the region's year-on-year prices fell by $139,700 in April which is $13,000 more than May, suggesting we're at the start of a flattening market," Lloyd says.
It is a similar pattern in the Bay of Plenty, with the year-on-year average asking price dropping $104,050 to $881,050 - $7000 less than April's fall.
Lloyd says it appears that some regions are close to the bottom of the market.
The Auckland market is yet to see prices ease with the average asking price falling $161,500 from 2022 to just over a million dollars at $1,065,350.
"This was the most heated market, which is correcting to more sustainable levels," Lloyd says.
Supply and demand twists and turns
Gisborne and Hawke's Bay had substantial drops in both supply and demand from May 2022, following the impacts of Cyclone Gabrielle.
Gisborne's supply dropped by 33% and demand 21% from May last year, while Hawke's Bay's supply dropped by 14% and demand by 7%.
"As a small market, the shifts in the Gisborne property market appear a lot more dramatic, but both regions are feeling the pain of Gabrielle," Lloyd says.
"As they recover from the devastation he expects there to be less interest in the property markets there, with people waiting for decisions to be made on red and yellow stickered homes.".
Elsewhere in the country, Taranaki and Southland had increased supply of 23% per cent last month, while Wellington's supply dropped by that same amount.
Lloyd says Wellington vendors appear to be holding tight to see what happens in the market and if factors such as the Reserve Bank's move to increase the capacity of low deposit lending improves conditions for selling.
Christchurch gains
The only properties to increase in average asking price year-on-year, were Christchurch apartments, which rose 10% to $701,300, while the garden city's larger houses of 5+ bedrooms spiked 7.5% to $1,221,900.
"The legacy of the earthquake rebuild is an ongoing story," Lloyd says. A lot of the apartments have been rebuilt to a high quality, which is part of the reason they are getting healthy prices.
Market turning half way through year
Meanwhile, CoreLogic says as it predicted the year is turning into one of two halves for the property market.
CoreLogic chief property economist Kelvin Davidson says the first half has been weak, but the second half will be more stable, or even gently rising,
"Give or take a few months – and allowing for the fact that house price indices have a natural lag to what's happening (or already happened) in the real world – it does look increasingly likely that in general house prices have now found their floor, or are at least close enough to that trough."
He says the downturn seems to be coming to an end because primarily it's down to five key factors: listings are dropping, mortgage rates have peaked, employment remains strong, migration is soaring, and credit conditions (e.g. LVRs) have eased.
"All that said, just because the housing downturn is all but over, we're also unlikely to suddenly see a sharp upturn either. For a start, mortgage rates are set to be higher for longer, keeping some pressure on housing affordability, which has only really improved slightly, and from a starting position that was already very stretched.
"On top of that, caps for debt to income (DTI) ratios on mortgage lending remain firmly on the radar for the first half of 2024." Davidson says they will certainly be a handbrake on house prices and the size of property portfolios over the long run.
Comments from our readers
No comments yet
Sign In to add your comment