House value rises predicted for early next year
Kiwibank is forecasting annual gains in the housing market of 2% by the first quarter of next year, before hitting a high of 6% by the middle of the year.
Thursday, July 13th 2023, 11:22AM
by Sally Lindsay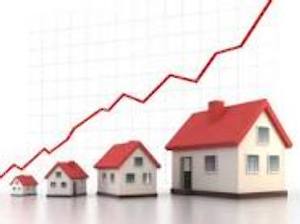 The bank's chief economist Jarrod Kerr says the true litmus test for the housing market will be made in spring. "Confidence in the market is better gauged over the warmer months.
"We expect interest rates to fall later this year, net migration is surging back, and there's still a shortage of dwellings. We expect the housing market to bottom over the second half of this year, and we should see some slight gains next year."
The prediction comes on the back of the latest REINZ data reinforcing the sense the market has found a base, with both sales and prices pushing higher again last month.
Westpac is also predicting forecasting modest house price rises over the next few months, with interest rates set to remain at contractionary levels for some time yet.
The bank's seasonally adjusted figures show house sales have risen in each of the past four months, including a 2.2% rise last month. Compared to this time last year, sales are up nearly 15%.
The lift in sales as been spread across the country, with sales in Auckland up 9% over the past year, Wellington up 32%, Canterbury up 16%, as well as solid gains in central North Island regions like the Waikato and Bay of Plenty.
On the prices front, the REINZ House Price Index rose by 1.2% in June. That follows more modest rises of 0.1% to 0.3% in recent months, Westpac says.
REINZ chief executive Jen Baird says June traditionally tends to be a slower month for the property market, however there had been a rise in sales counts alongside a hesitancy from sellers to list.
REINZ's figures show the total number of properties sold across New Zealand last month was 5,629, up from 4,912 in June last year and a rise of 14.6%, year-on-year. New Zealand excluding Auckland sales rose by 17.4% year-on-year from 3,203 to 3,761. In the three months to the end of June, 15,934 sales were made, a 1.2% increase year-on-year.
At the end last month, the total number of properties for sale was 24,676, down 6.1% – 1,595 properties – from 26,271 year-on-year, and down 7.5% month-on-month. New Zealand, excluding Auckland, was down from 15,820 to 15,655, a drop of 165 properties annually.
For listings, the market is still on a downward slide. Nationally, new listings dropped by 21.2%, from 7,893 to 6,218 year-on-year, and a 15.5% decline compared to May last year from 7,359. New Zealand, excluding Auckland, listings fell 19.8% year-on-year from 4,994 to 4,005.
"With sales counts up year-on-year but down slightly month-on-month, the change in direction of the national inventory level is driving ongoing lower levels of new property coming to market and an increase in the number of sales being made," says Baird.
"Historical data indicates the market typically expects a drop in sales when moving from May to June. When that seasonal trend is considered, by applying seasonal adjustment to the sales count figures, we see sales last month exceeded expectations when compared to the sales count in May.
"Agents across the country are reporting increased first home buyer activity at open homes, with the easing of LVR restrictions from 1 June. Although activity has increased, caution remains as interest rates, a pending election and further strain caused by the cost-of-living tempers putting pen on paper," she says.
Prices
Nationally, the median price dropped 8.2% year-on-year to $780,000 from $850,000. The West Coast and Tasman regions bucked the trend and had an increases of 8.1% to $400,000 and 7.4% to $800,000 respectively.
Days to sell have risen to 49 days for June 2023 — up 4 days compared to June last year.
The House Price Index (HPI) for New Zealand, which measures the changing value of residential property nationwide, dropped 9.0% for New Zealand and fell 8.0% , excluding Auckland.
Baird says a lack of listings and the challenge of navigating the economic climate are putting pressure on the market. "Commentators say there are harder times ahead, but sales are still happening, people are still making choices about where and how they live, and these choices necessitate a property transaction."
A base found
Westpac senior economist Satish Ranchhod says the latest REINZ figures confirm the bank's previous view that the New Zealand housing market has found a base.
He says REINZ's figures hint at the market heating up. "That follows the rise in net migration and population growth in recent months. This will be an important area to watch for the RBNZ."
Meanwhile Kiwibank's chief economist Jarrod Kerr says the bank's forecast peak to trough dip of 20%, may prove to be a bit pessimistic.
Kerr says there are three drivers of the housing market. Firstly, falling mortgage rates will support confidence and activity. Although mortgage rates have risen recently, we expect to see falls in mortgage rates into year end.
Secondly, the demand/supply imbalance will worsen. The surge in migration and the loss of dwellings at high risk of climate change will only exacerbate the housing shortage.
And finally, the residential construction boom is coming to an end. The number of dwellings coming to market will fall back from very high levels. The growth in demand, with a migration boom, will once again outstrip supply in coming years.
"All three drivers point to a strengthening housing market, and price gains. We see a return to monthly house price gains – albeit very modest gains – beginning from the second half of the year."
Comments from our readers
No comments yet
Sign In to add your comment