First property due diligence platform in New Zealand
Inzpec, the start-up connecting property buyers with qualified and trusted property inspectors is joining forces with Trade Me in a strategic partnership.
Monday, July 17th 2023, 9:43AM
by Sally Lindsay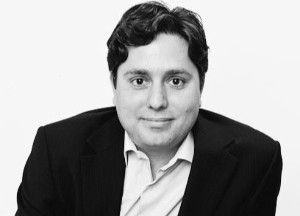 Co-founded by Andre Leibovici, a technology entrepreneur and Jamie Kruger, the founder of homes.co.nz, which Trade Me acquired a year ago, Inzpec aims to revolutionise the real estate industry by providing a one-stop-shop for all property due diligence needs, simplifying this often intricate process.
It aims to save users time and resources. The first service available on the platform is property inspections, allowing buyers to simply order and buy a pre-purchase building report with the click of a few buttons.
"During my time with homes.co.nz, I always envisioned a seamless process for property buyers – a journey uninterrupted with having to navigate complex processes for a transaction," Kruger says.
"With Inzpec, we are bridging that gap, offering a one-stop platform that simplifies due diligence, taking the stress and guesswork out of the equation. We're transforming the property landscape, making it more navigable, efficient, and ultimately more enjoyable for buyers and sellers alike. For me, Inzpec represents the realisation of that original dream."
The strategic partnership with Trade Me marks a significant milestone for Inzpec, he says. "With 650,000 Kiwi visiting Trade Me every day, Inzpec is poised to leave a significant mark on the New Zealand property market.
Integrating Inzpec's pre-purchase services into Trade Me's platform, to bring more efficiency, and convenience to the buyer experience aligns perfectly with our mission to simplify the property journey for buyers, sellers and industry." Glen Arvidson, Trade Me's head of product (property) says.
In the short and medium term, Inzpec plans to expand its services, crucial to property due diligence.
New websites dedicated to selling sections only
Meanwhile new websites in Tauranga and Nelson are dedicated exclusively to providing detailed listings of available land for sale.
Sections for Sale Tauranga and Sections for Sale Nelson are offering a platform for potential buyers to research and compare land investments in both regions.
Both websites have been launched with the mission of providing comprehensive listings and useful information to assist people in making informed decisions when buying land or investing in new subdivisions.
The online platforms are offering a streamlined and user-friendly experience, complete with a variety of options and features that cater to both seasoned investors and first-time buyers.
Both websites have expansive databases that include numerous land parcels and subdivisions, offering a clear picture of the Tauranga's and Nekson's \diverse real estate market.
Sections for Sale Tauranga includes data about the surrounding amenities, land zoning, price trends, and future development plans in the area.
The creation of Sections for Sale Tauranga comes at a crucial time when the demand for land in Tauranga is increasing. Tauranga has experienced a surge in its popularity due to its promising economic prospects, making it an attractive option for potential land buyers and investors.
Nelson has also had significant growth in recent times, with an increasing demand for quality residential sections.
Sections for Sale Nelson is a platform that effectively bridges the gap between buyers and sellers.
The website features a variety of tools such as interactive maps and filters. These features facilitate sorting and viewing properties based on parameters such as location, price range, and lot size.
The platform doesn't just serve buyers, though. It also presents an opportunity for property developers and real estate agents to broaden their reach, showcasing their Nelson sections for sale to a larger audience.
Comments from our readers
No comments yet
Sign In to add your comment