First home buyers' mortgage market share hits a record
The share of new mortgages to first home buyers rose for the third consecutive month to 24.4% last month, up slightly from 24.3% in May, the latest Reserve Bank figures show.
Friday, July 28th 2023, 9:43AM 1 Comment
by Sally Lindsay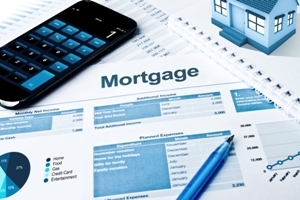 This is the highest share on record. In June last year the share of new commitments to first home buyers was 18.3%.
LVR restrictions were eased at the beginning of last month and anecdotal evidence from real estate agencies is that first home buyers are back in force. A number say first home buyers are wanting to purchase before the election as they believe if the Government changes house prices will start rising the next day.
First home buyers took out mortgages to a total value of $1,385 billion last month, down from $1,422 billion (2.6%) the month before, but up from $1,109 in June last year. During June 2021's market peak, first home buyers borrowed $1,649 billion.
On the other hand, owner-occupier movers' and investors' market share has slumped. Their mortgage lending dropped by 14% and 10.9% respectively compared to June last year.
Lending to investors last month was $939 billion, down from $990 billion in May and also down from $1,054 billion in June last year. During the peak of the market in June 2021, investors borrowed $1,428 billion.
The share of new mortgages to investors fell from 16.9% in May to 16.5% in June. Annually, the share to investors has fallen from 17.4% in June 2022. The overall lending figures to investors for the first six months of this year are the lowest for a first half year, since 2014.
Total monthly new mortgages across all borrowers were down $0.2 billion (3%) from $5.9 billion in May. The seasonally adjusted value rose by 7.6% from May.
Annually, the value of all new mortgages has fallen 6.1% from June last year. The figures were lower than in June 2021 ($8.5 billion) – the peak of the market – and June 2022 ($6.1 billion), but slightly higher than June 2018, June 2019 and June 2020 (when they were $5.3 billion, $5.4 billion and $5.4 billion respectively).
Nearly 15,500 new mortgages were taken out last month, down 4.7% from 16,258 in May. In comparison to June 2022, the number of new mortgage commitments rose by 3.7% from 14,952.
The average value of new mortgages across all borrowers rose to $366,900 in June, up 1.8% from $360,400 in May. The average value has fallen 9.4% from $405,000 in June last year.
The Reserve Bank also collects residential mortgage loan reconciliation data and $4.2bn in interest was paid in the June quarter on residential mortgages. It was the highest since collection of this data began in 2014.
Drawdowns of new mortgage lending were $17.9 billion this quarter, up from $14.5 billion in the March quarter.
Comments from our readers
Sign In to add your comment