Migration helps housing find a floor
The floor for the property market seems to have arrived more or less with migration, but it is patchy.
Monday, August 21st 2023, 11:46AM
by Sally Lindsay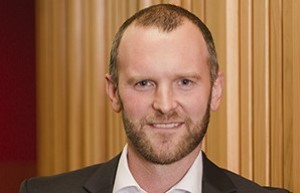 After several recent false starts, CoreLogic's latest Housing Chart Pack shows migration and the resilient labour market have played a part in signs of a slowly emerging floor, however it is not widespread yet.
For example, parts of Auckland and Wellington showed rises in values last month, but other areas of the country have seen further declines.
Sales volumes softened a little in July, but still seem to have passed their turning point, given strong increases in the previous two months.
In fact, says CoreLogic chief property economist Kelvin Davidson, something of a 'saw-tooth' up-and-down pattern in the coming months wouldn't actually be a surprise, given some key supports for the market have turned around."
There are also still some challenges – as a case in point, mortgage rates might have broadly stopped rising, but they're not suddenly going to fall anytime soon, he says. The OCR is not set to be cut for some time yet. Debt-to-income challenges next year will highlight the volatility of the market.
Davidson says the market remains arguably one led by buyers, with the national total stock of listings still relatively high. But there is also a downwards trend now evident for stock levels.
He says would-be vendors are choosing to "wait and see", given the uncertainty about how long a sale might take and/or the potential price achieved, which may start to contribute to competitive price pressures.
FHBs the biggest number of buyers
Buyer Classification data showed 'more of the same' in July, with first home buyers and cashed-up, owners of multiple properties retaining a strong presence, but movers and mortgaged investors quieter by their own standards.
First home buyers (FHBs) remain a strong presence, with a 26% share of purchases in July – still hovering at or near record highs. The easing in the LVR rules from 1 June will have helped some FHBs, but there are many other factors – such as KiwiSaver for the deposit, First Home Grants/Loans, and the continued desire to get a 'foot on the ladder'.
Mortgaged owners of multiple properties are still fairly quiet at 21% of purchases in July, as are movers, at 25%.
In terms of the groups to watch in the coming months, mortgaged investors could be intriguing, Davidson says.
Yields low
"Rental yields remain low and mortgage rates high, meaning that an average new property investment will tend to be cashflow negative, even if interest deductibility is eventually reinstated by a potential National-led Government.
But the ability to claim interest deductibility again could still drive a mindset shift amongst investors, and bring forward some more purchases again as would any reduction in the Brightline test – although that might also drive some sales, as more existing investors would then be off the hook for capital gains tax.
Rental upturn
Rental growth is starting to show signs of a clearer upturn, with both the Stats NZ and MBIE measures now accelerating – consistent with further growth in wages and a tightening supply/demand balance in the rental sector (and falling vacancy rates).
However, ultimately, the pace of growth may be constrained by the already-high starting point for the level of rents in relation to household incomes.
Gross rental yields nationally have edged back up to 3.1%, from a trough of 2.6% for much of last year, the highest level since February 2021.
Davidson says that is still relatively low by past standards, and is less than the income returns on some other asset classes (e.g. term deposits). Auckland yields remain the lowest of the main centres.
Funding tough
Buyers for existing properties without the required deposit are still finding it tough to get around the loan to value ratio rules, with banks keeping a buffer between actual high LVR lending and the maximum allowance. Looser LVRs from 1 June did, however, see a sharp rise in the share of investor lending with a 35-40% deposit.
About 52% of the country's existing mortgages by value are fixed but due to reprice on to a new (generally higher) mortgage rate over the next 12 months. This will require a significant adjustment to those households' finances. At least in terms of new lending flows, however, loans at high multiples of debt to income have fallen to low levels.
Comments from our readers
No comments yet
Sign In to add your comment