House sales rise more than 50% on a year ago
More houses were sold by Barfoot & Thompson, Auckland biggest residential agency, last month than in the March last year.
Tuesday, September 5th 2023, 10:38AM
by Sally Lindsay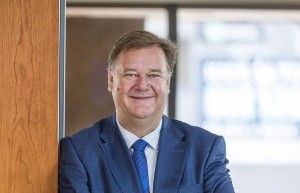 Last month 879 properties were sold, 20.9% more than in July, 22.1% higher than the average number of monthly sales for the previous three months and 52.1% more than for the same month last year.
It signals that the recovery of the Auckland housing market is near, Peter Thompson, Barfoot & Thompson managing director says.
Not only did the number of sales during the month increase significantly, but the median sales price at $982,500 was also up 3.4% on that for July.
"Against where the market has come from, August's results are only a modest step forward, but the level of buyer motivation was the best it has been for more than two years," Thompson says.
"Once October's general election is behind us, we can anticipate sales activity increasing and a good, steady market through to year-end."
He says the market recovery will show up in the number of properties sold rather than major increases in the prices paid.
The average sales price at $1,088,457 was up 2% on the average for the previous three months of 0.9%.
New listings for the month at 1,577 rose a significant 30% on those for July and were up 13.1% on the same time last year as vendors felt the mood of the market changing, Thompson says.
At month end the agency had 4,155 properties on it books, 1.9% more than at the end of July. Anything above 4,000 gives buyers an excellent range of properties from which to choose.
The growing number of apartments for sale, combined with the market downturn experienced since November 2021, has seen the re-emergence of properties selling for under $500,000.
In August 18.7% of the agency's our sales were of properties selling for under $500,000 while 6.4% sold for $2 million or more, and 2.4% sold for $3 million or more.
The rural and lifestyle markets also had stronger buyer activity last month. More than $58 million worth of property sold, with sales in dollar terms being double those for July.
Sales numbers were the highest in nine months and up 70% on those for July, while listing activity increased in anticipation of a more active market post the election.
Prices up, demand up
Meanwhile realestate.co.nz says green shoots are beginning to appear as the national average asking price is going up and new listings are flat after 10 months of double-digit year-on-year reductions.
The property website's spokeswoman Vanessa Williams, says demand is up, and confidence appears to be returning to the market. "Kiwis are continuing to slip off their shoes and into open homes. We're seeing more people searching for property on realestate.co.nz, and the number of homes for sale by auction is on the rise."
Listings flat
New listings nationally remained flat during August, down just 0.6%. Compared to July, they were up 20.9% nationally and in all except two regions.
Eight of 19 regions had a year-on-year increase during August. Comparatively, only the Marlborough region had growth during July.
The regions where new listings increased compared to August last year were Auckland, 5.5%; Southland, 6.6%; West Coast, 7.1%; Northland, 9.6%; Canterbury, 14.4%; Nelson & Bays, 18.8%; Central North Island, 24.7%; and Marlborough, 29.1%.
"It's a bit early to say whether the tide is turning, but vendors are perhaps ready to step out of winter hibernation."
"Vendors appeared to have been busy listing their properties during August," says Vanessa.
Williams says the lack of new listings hitting the market over the past 10 months is eating into the total pool of properties available for buyers.
Stock declines
National stock was down 10.6% during August, the second month in a row where stock numbers have dropped by more than 10% year-on-year.
"At the beginning of this year, we saw high stock levels and low new listing numbers. This is a symptom of a slower market where it takes time for stock to cycle through and reflects the lack of new properties coming onto the market," she says.
Month-on-month, stock levels have been going down since March this year.
"The total number of homes available for sale nationally has been in decline for almost half a year; over this same period, we have also seen the national average asking price going up."
"Supply and demand is at play here – among the many other factors impacting the market," Williams says.
Average asking prices up
Although still down nationally compared to August last year, prices appear to be turning green. The national average asking price, which was $872,942 last month, has been going up since March.
Similarly, Waikato, Bay of Plenty, Nelson & Bays, West Coast, and Canterbury have seen a general upward trend in their average asking prices since March this year.
Williams says the steady growth suggests the property market is in recovery.
At the market peak in January last year, the national average asking price was just shy of $1 million at $989,235. "We might not be seeing prices quite that high now, but if we compare August's average asking price to our last 'normal' August in 2019, we are still up 28.4% or almost $200,000."
In the regions, the West Coast hit a 16-year record high last month of $485,687. Central Otago/Lakes District, which peaked at just over $1.5 million for the first time last month, saw prices fall back by 16.2% to $1,287,378 in August.
In August, the number of people searching for property on realestate.co.nz was up year-on-year by 8.4%, while people using the realestate.co.nz app to search for property was up 35.5%.
"This is a clear indicator of demand," Williams says. Further confirming the increase in demand, open-home visitor numbers continue to be up around the country.
Comments from our readers
No comments yet
Sign In to add your comment