Rents rise in Wellington - & Christchurch
Good news for Christchurch landlords as rents in the city go up for the first time in over two years, new rental data reveals.
Tuesday, August 29th 2017, 12:00PM
by The Landlord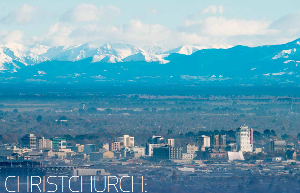 Median weekly rents in Christchurch increased year-on-year for the first time since March 2015, according to the latest Trade Me Property Rental Index.
The city's rental market has had a volatile time following the 2010/11 earthquakes.
In March 2015 the median weekly rent was sitting at a high of $495 per week but, in the time since, rents have plummeted.
Christchurch's median weekly rent is now $100 less but, in July, it went up by $5 on June.
Head of Trade Me Property Nigel Jeffries said that while the increase is small, it's a signal that Christchurch's rental market has found its happy place.
"It's been helped by an increase in available rental properties in Christchurch as the rebuild slows: there are currently 250 more properties available now than July 2012.
"This means that supply is better meeting demand which is helping to stabilise prices.
In a piece of good news for landlords, Jeffries said they don't expect to see any significant drops in the city's median weekly rent in the foreseeable future.
Wellington's rental market also returned positive results for landlords.
Median weekly rents in the Capital continued their upward trend in July. They were up 7.1% on last year, which left them at $450 per week.
Jeffries said Wellington's "pressure cooker" market has continued, with a reduction in the number of rental properties over the last six months which indicates the LVRs are biting.
A number of other regions have also seen big jumps in rent as compared to this time last year.
Northland hit a new record, jumping up 14% from last July to $399 per week, while Gisborne and Marlborough both saw healthy increases with both up 16.7%.
For the first time in a long time no regions in the country saw a year-on-year decrease in median weekly rent.
Auckland's rental market remained stable in July. The median weekly rent remained on $530 per week – as it has been for the last four months.
Year-on-year, median weekly rents in the Super City were up by 3.9%.
Jeffries said the Auckland results were mirrored by New Zealand's overall rental market.
"Nationwide median weekly rents are relatively stagnant, up a miniscule 2.3% in the last 12 months to $450 per week."
It was notable that more tenants were choosing to stay put as the increase in house prices and the LVRs prompt them to renew tenancy agreements rather than purchase a home, he said.
"We've seen a 15% reduction in rental listings across the country in the last year which we're putting down to many Kiwis staying in their rental.
"It's taking longer to get a deposit together so many Kiwis are hanging on to their rental longer and staying there rather than try their luck in a tough rental market."
Comments from our readers
No comments yet
Sign In to add your comment