Tribunal refund decision anti-landlord
A recent Tenancy Tribunal decision which made a Dunedin landlord refund $10,000 to a former tenant on a legal technicality has been described as landlord bashing and unfair.
Monday, September 4th 2017, 1:00PM 3 Comments
by Miriam Bell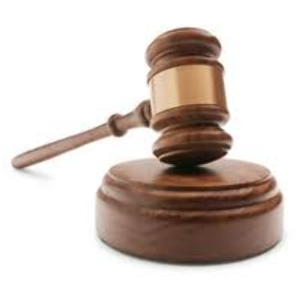 Vic Inglis rented a property that he used to live in to Natalie Parry for nine months until February but she sublet the downstairs area of the property to others.
This contravened the tenancy agreement and when Inglis found out he told Parry she would have to move out.
But Parry told him the downstairs areas was not included in the property's original plans and was not consented and so she was applying to the Tribunal to get her rent refunded.
The lack of consent was news to Inglis, who bought the property as it is, but he then got a certificate of acceptance for the work which deviated from the original plans.
The certificate was issued in March and stated that the work was excellent.
However, this was too late for the Tribunal which dismissed Inglis' application and ordered him to pay $10,960.44 to refund the rent Parry had paid.
The adjudicator based their decision on a High Court decision, Anderson v FM Custodians Ltd, which found that unconsented premises don't meet the definition of "residential premises" under the Residential Tenancies Act.
In Inglis' case, the adjudicator determined that the unconsented work meant the premises were unlawful and that meant the Tribunal did not have jurisdiction to consider any of the landlords' claims.
As a result, it determined that Parry's claim was successful and she was entitled to the rent refund.
While Inglis has appealed the decision to the District Court, he has been forced to sell the rental property in order to pay Parry.
Property law specialist Joanna Pidgeon said that not all adjudicators agree with the position set out in the Anderson decision.
A more expansive interpretation of "residential premises" would enable the Tribunal to consider both the landlord and the tenant's claims, she said.
This would mean that Ingils' damages issue could have been heard.
"While the Tribunal's decision may comply with the letter of the law applying Anderson, (although there are divergent views as to its application) the outcome is harsh."
Pidgeon said many New Zealand properties have unconsented works, carried out by previous owners, which may meet Council standards for accommodation while not all Council consent records are complete.
Certificates of acceptance from Council have generally been accepted as resolving matters as it is impossible to obtain a building consent retrospectively after work has been carried out, she said.
"In a time of housing shortages, this rent refund decision could see landlords withdrawing rental properties from the market - even though they are suitable for accommodation - due to past owners carrying out alterations without consent."
NZ Property Investors Federation executive officer Andrew King said the decision showed that landlord bashing is going too far as it made a mockery of tenant lobbyists claims that tenants are powerless.
"Many people would criticise this poor couple for providing someone with a home. They would call them speculators and demand that they be treated even harsher. This landlord bashing is completely one sided and has to stop.
"Some politicians say that their policies are aimed at speculators but they aren't. Extending the Bright line test, disallowing tax deductions and a capital gains tax all apply to rental property owners like the Inglis family."
King said these policies are driving landlords out of the rental market and tenants will be the next to suffer.
Read more:
Labour plans could force out landlords
Dark clouds on landlords horizons
Comments from our readers
Sign In to add your comment