No winners from tenancy law tinkering
Abolishing "no cause" tenancy terminations, as the Labour Party has proposed, would be a retrograde step which is not necessary to protect tenants, one tenancy expert warns.
Friday, September 8th 2017, 1:00PM 2 Comments
by Miriam Bell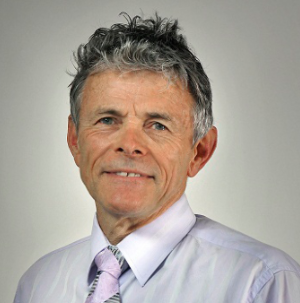 Tenancy.co.nz director Scotney Williams
Labour Party leader Jacinda Ardern recently announced a package of rental policies aimed at boosting tenants' rights.
The proposed policies include increasing landlord notice periods from 42 to 90 days, abolishing "no-cause' tenancy terminations, limiting rental increases to once a year, and banning letting fees.
But industry commentators have zeroed in on the plan to remove the 90 day notice to end a tenancy with no cause as the most problematic of the proposals.
Tenancy.co.nz director Scotney Williams said that, from the little that is known about the proposal, it is a retrograde move and not a good idea.
There were no details about what the proposal would mean in practice, he said.
"For example, does it mean that a tenancy could still be ended if there was a breach of the agreement – and what would that have to constitute?"
There are also problematic situations that arise with tenants that can, currently, be dealt with via a 90 day "no cause" termination but which a landlord couldn't deal with if the "no cause" termination was abolished.
Williams said examples of this can be found in cases of suspected meth contamination where it is difficult to get hard proof to back up well-founded suspicions and where accusations could make the situation worse.
"As it stands now, a landlord could use a use a 90 day notice 'no cause' termination to deal with the situation. But if that is changed, they won't be able to. They will be stuck with a tenant who is meth contaminating their property."
Increasing 42 notice periods to 90 days and limiting rent increases to one a year were not proposals that he saw any particular problems with.
Removing the 90 day notice to end a tenancy with no cause would not provide the security of tenure claimed, the NZ Property Investors Federation agreed.
NZPIF executive officer Andrew King said it would actually protect poorly behaving tenants at the expense of good tenants.
"The current 90 day notice without cause is the only tool available to protect the rights of good tenants and neighbours from the antisocial behaviour, such as loud and long parties, intimidation, aggression and bullying, of other tenants."
This notice is not used often as it is risky having a disgruntled tenant in your property for up to three months, he said.
"If it is ever used inappropriately, such as to remove a tenant asking for legitimate repairs to be undertaken on the property, then tenants can claim retaliatory action against the landlord and receive $4,000 in damages from them."
Labour's rental policies would also lead to increased costs across the rental market.
BNZ chief economist Tony Alexander said the effect of the policies would be to reduce the attractiveness to investors of holding properties for rent.
"Compensation is likely to be sought through higher rents on average."
For Wellington property manager Grant Foggo, Labour's proposals would lead to both property owners and tenants losing out.
As an example, he said that getting rid of letting fees would push all of the logistical costs of a tenancy onto landlords and would likely result in increased rents for tenants.
"If Labour's changes go ahead it's unfortunate, but inevitable, that some owners will exit the rental market reducing the number of homes available for rent; and rents will rise."
Read more:
Labour plans could force out landlords
Expect negative impact from regulation overload
Comments from our readers
Sign In to add your comment