New tool means better property valuations
Greater accuracy in property valuations will now be possible with the launch of CoreLogic's new and improved Automated Valuation Model (AVM).
Thursday, September 7th 2017, 12:00AM
by The Landlord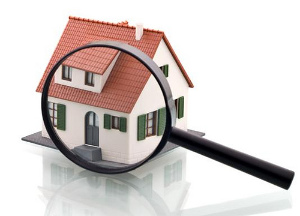 The model uses comparable recent sales, rating valuations, local listings and other data to assess the estimated current market value of a property.
According to CoreLogic, the latest enhancements to the model have boosted accuracy in valuations by over 6% as well as improving usability.
CoreLogic NZ country manager Stephen Mitchell said that every percentage difference is a material improvement for clients as it means faster decision making and reduced costs.
"While advanced analytics are critical, human emotion is also very important.
"An AVM will always be more of a target than a bullseye, because the market price is always what the buyer and seller agrees to in a real estate transaction - and many factors influence that negotiation, including emotion."
Mitchell said that to balance that the AVM offers an unbiased market evaluation, referencing local market data and economic trends.
"The quality, quantity, breadth and depth of that data will always affect the accuracy of any AVM, and that's where CoreLogic has a competitive advantage."
The new engine was built from the ground up using the latest technologies and global modelling best practices.
Over time, their models have gone through a number of iterations, evolving with new technology, improved data sets and the evolving needs of our customers, he said.
"We're now leveraging the best technology available globally to make faster and better use of our comprehensive data sets, now and in the future."
The roll out is part of the company's ongoing investment in new data and analytic technology across its New Zealand market and aims to help grow and protect clients' businesses, Mitchell added.
CoreLogic's enhanced valuation offering comes at a time when New Zealand's property data market has become much more competitive.
There are now more companies working in the provision of valuation data.
Also, improvements in technology, along with the growth in digital services and platforms, mean that property buyers and sellers have access to a much wider and better array of information and research tools.
Read more:
Top 10 apps for smart landlords
Comments from our readers
No comments yet
Sign In to add your comment