Dramatic change in price expectations
Warnings of mortgage rate rises and the looming election are key to a sea change in sentiment about house price growth, according to the Property Institute.
Thursday, September 7th 2017, 12:30PM
by Miriam Bell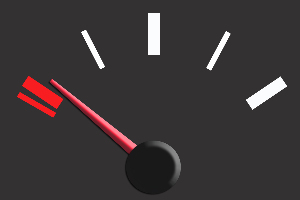 The Institute's latest poll shows the number of people expecting house prices to rise in the next six months is down to 30%.
This is the lowest level since the regular poll started last November and is well down on the June result of 43%.
Property Institute chief executive Ashley Church said there has been a sea change in price growth expectations and a definite trend is now clear.
"When we started this data series in November last year, the number of New Zealanders expecting house prices to increase in the next six months outstripped the number of people expecting prices to flatline by a huge margin.
"But our August poll shows that the number of people now expecting house prices to rise is dwarfed by those expecting property prices to stay the same."
The number of poll respondents expecting there will be no change in prices has jumped from 28% in November 2016 to 45%, in August.
At the same time, those expecting property price increases have nearly halved from 56% to 30%.
But while the change in expectations is dramatic, Church doesn't believe it reflects widespread panic about house prices falling.
While those expecting a decrease in prices has risen from a low of 8% in November to 17%, this was a low enough figure to suggest that people haven't bought into the hype about a correction, he said.
In Church's view, the change in price expectations can partly be explained by the fact that this is an election year – which tends to lead to a slowdown in the housing market.
Warnings that mortgage interest rates are trending upward are probably also impacting on market perceptions, he said.
"Clearly, many home owners are nervously eyeing their borrowing levels and monitoring interest rates, while investors may also be reassessing their position.
"It's a scary time for those who are highly geared".
Church said this combination, along with the Reserve Bank's LVRs and bank rationing of credit, was likely to have put a dent in many New Zealanders price growth expectations.
The poll also showed that fear about the influence of foreign buyers on house prices appear to be tapering off.
In the past, foreign buyers have been consistently singled out as having the biggest impact on house prices by a wide margin.
"But there's been a slight softening in people's attitude to foreign investors, and a hardening of their views towards domestic influencers – particularly developers," Church said.
Read more:
Foreign buyers biggest market influence – poll
Comments from our readers
No comments yet
Sign In to add your comment