NZ slips in global price rankings
High house prices and affordability issues remain a key public concern, but New Zealand's housing market has slipped in global price growth rankings.
Tuesday, September 12th 2017, 12:00AM
by Miriam Bell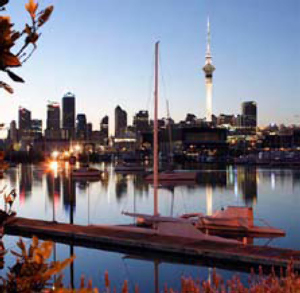 Knight Frank's latest Global House Price Index puts the direction of New Zealand's market on a downward trajectory.
It has slipped from third position in the index rankings in the first quarter of this year to tenth in the second quarter.
Knight Frank residential research specialist Kate Everett-Allen said global house growth was moderating.
Across the 55 countries tracked by the index, house prices rose by 5.6% on average in the year to June 2017, down from the 6.5% recorded last quarter.
Of the markets tracked in the index, 49 recorded flat or positive price growth in the year to June 2017.
But Everett-Allen said that as policymakers step away from economic stimulus things look set to change.
She pointed to New Zealand as an example of a market that was slowing.
New Zealand's annual price growth moderated to 10.4% in the latest index – down from 13.8% in the first quarter of this year.
Further, New Zealand's three month and six month growth also slowed to 0.3% and 0.6% respectively in the latest quarter.
This is a significant change of pace from six months ago.
In the last quarter of 2016, New Zealand was in second place position on the index with annual price growth of 13.5% and strong three month and six month growth of 5.8% and 9.4% respectively.
Local data across the board also provides clear evidence of the slower market.
This has been put down to a combination of the Reserve Bank's LVRs, the tightening up of bank lending, a winter cool down and the looming election.
Harcourts NZ chief executive Chris Kennedy said he expects to see a recovery after the election, when speculation around who will form the next government is over.
"However, it is also undeniable that there has been a general slowing in the housing market across New Zealand, and particularly in Auckland, due to Reserve Bank restrictions and a sharp decline in the number of foreign buyers."
Kennedy said there will not be a "crash" as low supply and high demand remain the main drivers of New Zealand's property market.
Net migration in the year to March 31 was close to 72,000 and construction of new houses is not close to keeping up with demand, he said.
Read more:
Dramatic change in price expectations
Caution leads to fall in listings
Values fall as investors leave the market
Comments from our readers
No comments yet
Sign In to add your comment