Syndicating options
Commercial property syndicates give investors options and risks they might not otherwise have access to – but they do come with risks.
Monday, September 25th 2017, 8:00AM
by The Landlord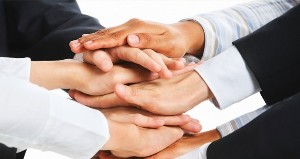 Owning bricks and mortar is a powerful lure for New Zealanders.
For many investors, that lure extends in to the realm of significant public buildings – be they a prestige office building or an on-trend business park.
However, for most the costs involved with buying such properties mean they are out of bounds. Unless they go down the syndicate path.
Property syndicates are a way for a group of smaller investors to pool their resources and purchase a property that would otherwise be out of their reach due to its size or scale.
In this way, syndicates give investors the ability to secure a share in more substantial, longer term investments.
The way syndicates work is that a property fund manager will buy a property and then, as most are structured as proportional ownership schemes, they then on-sell it in units to investors.
The fund manager will charge a fee for the purchase and sale, as well as an annual management fee.
Having purchased units in the syndicate investors will own a share of the property, as opposed to a specific part of the property.
They then get cash returns based on the rental income of the property, after the costs and tax are deducted.
Syndicates operate in all sectors (office, industrial, retail) of commercial property.
Large property syndication companies usually run a number of different syndicates, but the syndicate norm is that they tend to be single asset rather than multiple asset.
While some syndicates have a set time that the property is owned for, most deals are open-ended.
Investing in a syndicate can work well for some people, but there are risks that investors need to be aware of before they sign on the dotted line.
To find out about the pros and cons, risks and returns of syndicates, click here to get the digital issue of NZ Property Investor magazine.
Subscribe to NZ Property Investor magazine here to get great stories like this delivered to your mailbox every month.
Comments from our readers
No comments yet
Sign In to add your comment