Migration flow plateaus
New Zealand's record breaking migration flow – which has been contributing to high housing demand - looks to have plateaued, albeit at historically high levels.
Wednesday, December 20th 2017, 11:30AM
by Miriam Bell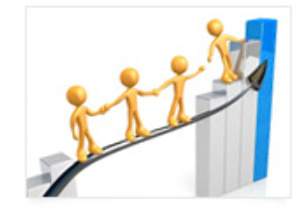 There was an annual net gain of 70,400 migrants in the year ending November 2017, according to the latest Stats NZ data.
That means the annual total of migrants dropped for the fourth month in a row.
Stats NZ population statistics manager Peter Dolan says November's annual total was at the same level as the November 2016 year.
It continued the recent trend of reducing annual net migration levels since the peak of 72,400 in the July 2017 year, he says.
"The slowing of annual net migration was driven by record non-New Zealand citizen migrant departures. There were 27,800 in the November 2017 year, compared with 22,900 in the November 2016 year."
Once seasonally adjusted, there was a net gain of 5,600 migrants in November, which was the same as October's monthly net gain.
This was actually up on September's net gain of 5,200 migrants, but it remains well down on the 6,300 migrants who arrived in June this year.
ASB senior economist Mark Smith says there were signs of stabilisation in the monthly data and this points to a plateauing in annual net inflows at around 65,000 persons.
The peak is behind us but recent months have pointed to a plateauing in migrations numbers at historically high levels, he says.
"Nevertheless, we still expect net inflows to moderate, as policy changes trigger a moderation in net non-NZ resident arrival numbers, while departure levels are expected to lift from historically-low levels.
"We expect a moderation in net immigration inflows to below 40,000 persons by the end of 2019 and under 20,000 persons by the end of 2021."
Westpac senior economist Satish Ranchhod agrees, saying they expect a further trend decline in net migration over the coming year – although the monthly inflow was a little higher than they expected.
"Smoothing though the month-to month volatility, two key trends remain. First, new arrival levels have flattened off. Second, departure levels have been trending up.
"Following the surge in foreign arrivals that began in 2013, we are now seeing the normal 'echo' in departures.
"We expect that this trend will continue for some time yet, and will drive a substantial downturn in total net migration over the coming years."
Comments from our readers
No comments yet
Sign In to add your comment