Slow start for Auckland
Auckland's housing market got off to a slow start this year with new Barfoot & Thompson data showing that both sales and prices were down in January.
Monday, February 5th 2018, 10:30AM
by Miriam Bell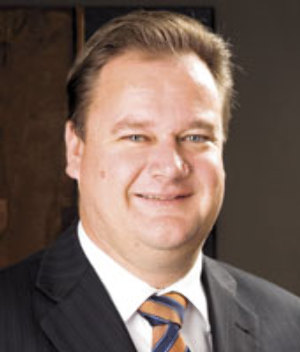 Barfoot & Thompson managing director Peter Thompson
The city's largest real estate agency saw sales activity decline yet again – with 593 sales in January, as compared to 674 in December 2017.
That means they were down by 12% on December, by 13.8% on the average for the previous three months and by 5.7% on January last year.
At the same time, Barfoot & Thompson had the city's average price at $934,753 and its median price at $830,000 in January.
These prices were down by 0.5% and by 4.6% as compared to December 2018 respectively.
The average price was up by 1.5% on the average for the previous three months and by 2.3% on January last year, while the median price was down by 1.6% on the average for the previous three months and year-on-year.
But Barfoot & Thompson managing director Peter Thompson says variations of 1.6% or less across a four-month period represent very little change.
Also, given January's short and holiday interrupted trading period, caution needs to be attached to drawing strong conclusions from the month's sales, he says.
"It was a steady start to the year with sales numbers remaining low while sellers and buyers reached agreement at prices consistent with those for the last quarter of 2017.
"This stable trading trend first emerged in April last year and has rolled over to the start of the new year."
While prices and sales were down in January, the agency saw an increase in new listings with 1,200 across the month.
This was up significantly from the 571 new listings seen in December and was also 5.1% higher than in January last year.
At the end of the month there were 4320 properties on the agency's books, which was the highest number of listings at the end of January for six years.
Thompson says the outlook for residential housing for the first half of 2018 is positive.
That's because prices have plateaued, mortgage interest rates are stable and there is potential that greater access to mortgage finance will be made available to first time buyers and those on limited income, he says.
"Sales numbers can be expected to grow as we head into the traditionally strong August sales period."
For ASB economist Kim Mundy, the data shows that Auckland house sales remained subdued in January, but sellers appear to be a little more optimistic.
While inventory levels continue to climb higher, signalling a slight rebalancing in the market, lack of urgency on behalf of sellers continues to support prices, she says.
"We expect to see the housing market remain muted over coming months, reflecting due to uncertainty around the implications of Labour/NZ First's housing policies.
"Further out, the ongoing supply shortage and easing LVR restrictions will provide some support to prices."
Comments from our readers
No comments yet
Sign In to add your comment