Rents on the rise
Wellington rents are now on a par with Auckland rents – for the first time ever – as the city's rental market continues to struggle with its accommodation shortage.
Monday, February 26th 2018, 10:30AM
by The Landlord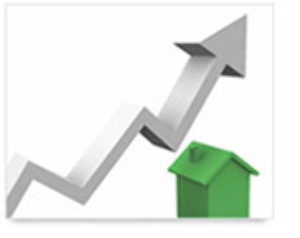 According to Trade Me Property's latest rental data, the median weekly rent for a Wellington City property reached a record-breaking $550 a week in January.
Head of Trade Me Property Nigel Jeffries says it means that, for the first time, a property in Wellington City will cost you the same to rent as one in central Auckland.
An example of the high demand in January was a three-bedroom property in central Wellington which had 127 enquiries in just 48 hours.
"Tenants are having to get in quick to secure a rental after the number of rental listings in the Capital in January fell by 11% on last January."
It's not just central Wellington that has seen big increases in rent, the median weekly rent in the wider Wellington region was up 4.2% year-on-year to reach a record $500 in January.
Lower Hutt's median rent was up 13% in January to an all-time high of $450 per week, while the median rent in Upper Hutt increased by 2% to $400 per week.
Jefferies says that with rental listings in Wellington at a low ebb, many renters are looking further afield and some traditionally quieter areas have taken off.
Lower Hutt and Upper Hutt, along with student hotspots Aro Valley and Te Aro, were all running particularly hot when it came to enquiries in the first two days after a property was listed on the site, he says.
"Despite these record rent highs, Wellington tenants have one glimmer of good news. A lot of leases came up for renewal in January and as a result we saw 45% more listings than in December."
Auckland also saw rising rents in January, with the Auckland region's median weekly rent up 3.8% year-on-year to $540.
On the North Shore, the median rent came in at a record high of $585 per week in January, while Franklin rents climbed to $500 per week and central Auckland rents remained unchanged on $550 a week.
However, the number of Auckland rental listings on Trade Me Property was up by 17% on December and by 5% year-on-year.
Along with Wellington and Auckland, the national median rent rose in January. It was up by 4.4% year-on-year to hit an all-time high of $470 per week.
But the number of rental listings nationwide was down by 5% on last January.
Christchurch was the only major centre where median rents bucked the rising trend. It saw a year-on-year increase of just 0.3% to $400 a week.
Jefferies says the number of rental listings in the Garden City fell 19% year-on-year.
"But apartments, townhouses and units are becoming increasingly popular in Christchurch, and the median rent for these properties was up a solid 5.7% to $370 a week since last January."
A number of the regions also recorded strong year-on-year growth in their median weekly rents with Nelson, Southland, Northland and the Bay of Plenty leading the way.
Comments from our readers
No comments yet
Sign In to add your comment