Letting fees to go
Government moves to ban letting fees may not benefit tenants as much as they think, industry experts say.
Thursday, March 22nd 2018, 5:00PM 1 Comment
by Miriam Bell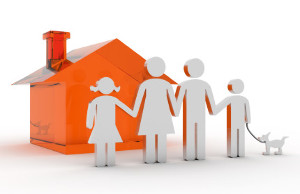 Housing Minister Phil Twyford today introduced legislation into Parliament which will ban the charging of letting fees to tenants.
Twyford, who describes letting fees as an "unjustifiable tax on renters", says the move could make a real difference to struggling families.
There are significant costs associated with moving to a new rental property, which many families are now forced to do every year, he says.
"When moving into a new rental property, tenants can face up to four weeks' bond, two weeks' rent in advance – and one weeks' rent as a letting fee – in addition to moving costs.
"Banning the charging of letting fees to tenants is a good first step in improving the life of renters, while we continue our broader review of the Residential Tenancies Act."
Twyford doesn't believe rents will rise in response to the ban – and neither does the NZ Property Investors Federation.
NZPIF executive officer Andrew King says a significant increase in rents in response to the ban seems unlikely but that they are, none the less, opposed to the ban.
"We believe tenants should have the flexibility to choose whether or not they pay letting fees, as they do now.
"That because when rental properties are in short supply being willing to pay a letting fee can give tenants access to more properties and put them a step ahead of other tenants."
King says the potential impact of the ban, including cost savings, is hard to quantify.
"While about two thirds of private rental properties are managed by the property owner, who is not legally allowed to charge a letting fee, some landlords use letting agents to find tenants.
"On top of this, some property managers don't charge letting fees, and the combination of these factors means there is no way of knowing how often letting fees are actually charged."
However, At Home Property Management's Gregory Young believes the ban could result in higher property management costs that will be passed on to tenants.
"Taking away a one-off letting fee will simply end up with extra costs being added to the weekly rent. And that is likely to result in tenants' paying more than they would have with a one-off fee.
"So if the government wants to save tenants money by doing this, it won't. The cost is likely to come back on tenants."
The government's RTA review will look at changes intended to benefit tenants, like limiting rent increases to once a year and initiatives to improve security of tenure.
Twyford expects the resulting legislation to be introduced into Parliament by the end of the year.
Read more:
Comments from our readers
Sign In to add your comment