Auckland's hottest suburbs
Price growth may have flat-lined across the Auckland region but Barfoot & Thompson's latest top 20 hot spots list shows prices in some suburbs are still powering on.
Monday, March 19th 2018, 12:00PM
by The Landlord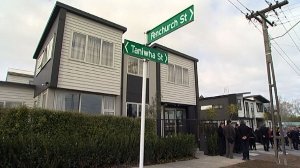 Glen Innes, Auckland
It is newer suburbs, or suburbs that are seeing significant investment in new infrastructure and construction, that have seen the strongest price growth, according to the agency's bi-annual list.
Glen Innes took out the top spot, moving to number one from number 13 in the first half of 2017. It saw 19.2% price growth which took its median price to $1,191,000 in the July-December 2017 period.
Mt Albert came in at number two on the list, after being absent from it since early 2016. It saw 19% price growth which left its median price at $1,220,000 in the second part of 2017.
Orewa, which has also not featured on the list since early 2016, rounded out the top three. With 10.9% growth it recorded a median price of $1,000,000 in the July to December 2017 period.
The balance of the list features many newcomers including Pukekohe (4), Ranui (5), Mt Roskill (7), Hobsonville (9) and Takanini (12), each with value growth of between 4.5% and 10.8%.
Barfoot & Thompson managing director Peter Thompson says the list includes suburbs they haven't seen in the running since 2016, and some completely new to the top 20.
Unlike previous lists, this one is not headed by high-end suburbs, but includes a number of up-and-coming neighbourhoods, many in the midst of major growth and regeneration, he says.
"Many of these suburbs, particularly Glen Innes, Orewa, Pukekohe and Hobsonville, are seeing significant investment in new housing and community infrastructure.
"Value is also being placed on good transport links. Most of the listed suburbs are in close proximity to motorways and are well serviced by bus and train stations, or, in the case of Hobsonville, a ferry service straight to downtown Auckland."
But relative affordability is likely also a factor in these suburbs' rise to the top, Thompson says.
Eight of the suburbs recorded median values under our overall 2017 median of $843,583, while over half of the list had a median price under $1 million.
He adds that changes in market activity over the last six to nine months means the value growth across the top 20 is more measured in comparison to previous lists, although it is still very strong.
"The double-digit growth experienced by our list-leading suburbs during this period is a testament to the strength of their offering to buyers."
But some previously high-performing suburbs failed to reach the sales number criteria of 20 or more sales for the July to December period in both 2016 and 2017, despite sustained value growth.
"For example, suburbs like Ponsonby, Mission Bay and Kohimarama continue to attract good value growth but didn't make the list due to sales volumes below the cut-off. Vendors are clearly holding on to their prized properties."
Read more:
Prices, sales bounce up – REINZ
Sellers lower price expectations
Comments from our readers
No comments yet
Sign In to add your comment