Regulate property managers - REINZ
Regulating the property management industry would help renters more than banning letting fees will, REINZ argues as submissions on the proposed ban close.
Wednesday, May 23rd 2018, 1:30PM
by Miriam Bell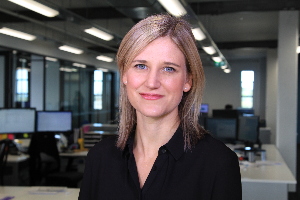 REINZ chief executive Bindi Norwell
Earlier this year, Housing Minister Phil Twyford introduced a Bill into Parliament which will ban the charging of letting fees to tenants.
Twyford says letting fees are unfair and an "unjustifiable tax on renters" and believes the move will make a real difference to struggling families as letting fees can amount to a significant cost.
"Banning the charging of letting fees to tenants is a good first step in improving the life of renters, while we continue our broader review of the Residential Tenancies Act."
The submission period on the Bill finishes today and, as it does, REINZ has come out in opposition to the proposed ban.
REINZ chief executive Bindi Nowell says a more effective way of delivering fairness and affordability in the rental market would be to regulate the property management industry.

"While a proposed ban on letting fees would reduce upfront fees for tenants, it is highly likely that those fees may simply be charged to landlords and then recuperated through increased rent.
"This would contradict the purpose of the ban which is to reduce cost and increase fairness for tenants."
At the moment, there are no rules governing the handling of rental payments and no professional standards that property managers must meet - unless they are also a licensed real estate agent.

Norwell says anyone can become a property manager which means there is no consistent accountability and protections in place across the industry.
"There are some fantastic property managers out there who have high ethical standards and adhere to the REINZ Code of Agency Practice, but this is unfortunately undermined by others who do not have the same standards of ethics.
"This means that renters – who include some of our more vulnerable members of society – could be taken advantage of and their money isn't protected the way it should be."

For this reason, Norwell says that if the Government really wants to protect tenants, it should take the opportunity to include regulation of property managers as part of its wider review of the RTA.
Banning letting fees isn't a popular proposal with many in the property industry, with many arguing it will, ultimately, impact negatively on tenants.
At Home Property Management's Gregory Young has said the ban could result in higher property management costs that will be passed on to tenants.
"Taking away a one-off letting fee will simply end up with extra costs being added to the weekly rent. And that is likely to result in tenants' paying more than they would have with a one-off fee.
"So if the government wants to save tenants money by doing this, it won't. The cost is likely to come back on tenants."
Meanwhile, the NZ Property Investors Federation is against letting fees being banned because it believes tenants should be able to choose whether or not they pay for the extra service provided.
Read more:
Comments from our readers
No comments yet
Sign In to add your comment