Proof rent can be paid crucial
Rent arrears are a big problem so landlords need to know their tenants can pay the rent - but that doesn't mean viewing their bank statements is necessary.
Wednesday, August 8th 2018, 4:00PM
by Miriam Bell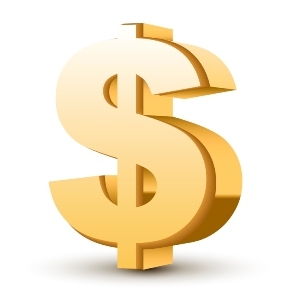 New Zealand First MP Darroch Ball, who is on the Select Committee hearing submissions on the bill banning letting fees, says some property managers have told them they ask for bank statements from prospective tenants.
Ball says that asking for bank statements is a gross invasion of privacy and he was supported in this by Consumer NZ, who says it has received complaints about the practice and that it is unethical.
NZ Property Investors Federation executive officer Andrew King says rent arrears are a large problem for the rental industry and that landlords need to know they have a suitable tenant in their property.
"As it can be time consuming and expensive to end a poorly performing tenancy, having confidence that you are getting the right person before they move in is important.
"But the NZPIF does not believe that asking to view a prospective tenant's bank statement is necessary."
The NZPIF advises its members to quality check prospective tenants via credit checks, looking up Tribunal Orders online and checking with previous landlords or current landlords if the tenant allows.
In cases where a prospective tenant does not have any of this history, confirmation of employment and income the NZPIF advises it could be sufficient to show an ability to pay the rent.
But King emphasises that rent arrears are the largest reason for applications to the Tenancy Tribunal.
"Without a Tenancy Tribunal order you cannot get a non-paying tenant out of your property. Even when you do, it can then take many more weeks to get a replacement tenant".
For that reason, the NZPIF would like to see faster access to the Tribunal, especially for rent arrears where the tenant is continuing to stay in the property, King says.
"We would also like to see consequences for not paying rent, such as the ability to charge interest on outstanding rent as occurs in other countries."
Meanwhile, REINZ has called for some clear guidance for the property management industry on the issue.
REINZ chief executive Bindi Norwell says it's important that property managers carry out due diligence for their clients, but the focus needs to be on whether a tenant can pay the rent, not where they spend their disposable income.
"Therefore, it's essential that discussions are had urgently around appropriate methods for undertaking a credit check whether it be an employer reference, bank statement or a pay slip.
"That needs to be regulated by the government and then communicated to the industry so that there is a consistent standard across the country."
The issue of credit checks is just another matter to add to the list of reasons that REINZ has been calling for property managers to be regulated for a number of years now, Norwell adds.
"While there are many amazing property managers out there, unfortunately their high standards are being undermined by a lack of regulations and also by a small group who don't have the same ethics."
Read more:
New alliance to up property manager standards
Regulate property managers – REINZ
Comments from our readers
No comments yet
Sign In to add your comment