Lessons from the GFC
A decade on from the global financial crisis, NZ Property Investor magazine takes a look at what New Zealand property investors learned.
Monday, September 24th 2018, 8:00AM
by The Landlord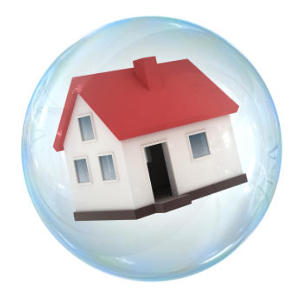 On September 15, 2008, Wall Street bankers hurriedly packed their belongings in cardboard boxes and fled the offices of investment bank Lehman Brothers.
The American banking titan had just filed for Chapter 11 bankruptcy, becoming the biggest lender to go under in US history.
The collapse of Lehman Brothers, caused by its exposure to risky subprime mortgage securities, triggered the onset of the global financial crisis, setting in motion the worst financial downturn since the Great Depression.
No national economy was immune from the Global Financial Crisis (GFC).
And the global property market, propped up for so long by loose underwriting standards and low-quality borrowers, collapsed as the subprime market buckled.
Over 14,400 kilometres away from Wall Street, the GFC also took a tight grip on New Zealand's property market.
The GFC tipped New Zealand over the edge after a year of economic decline.
From a peak in mid-2007, the New Zealand economy had already begun to stutter. GDP fell by 1% in the first quarter of 2008 as the country slipped into recession.
How hard did the GFC hit New Zealand's property market?
While New Zealand did not have a crisis on the scale of America or Britain, data shows average house prices plummeted between December 2007 and March 2009, falling by 9.7% according to CoreLogic.
House price-to-earnings ratios fell to 5.2, down from 5.8 in 2007.
In real terms, the downturn was less severe than New Zealand's 1974-1979 slump, when house prices halved.
The New Zealand economy largely held together during the GFC, due to tighter lending controls and stronger capital adequacy regimes at the country's major lenders.
Economists say New Zealand's ability to significantly slash interest rates saved the domestic property market.
Craig Ebert, an economist at BNZ, believes New Zealand "sailed through" the crisis.
He adds: "Unemployment rose by two or three percent, rather than the double-digit rates seen in other countries."
To find out more about how the GFC affected New Zealand's property market and what investors learnt from it, click here to get the digital issue of NZ Property Investor magazine.
Subscribe to NZ Property Investor magazine here to get great stories like this delivered to your mailbox every month.
Comments from our readers
No comments yet
Sign In to add your comment