Migration drops to 2015 level
There's no doubt migration flows into New Zealand have eased but economists say they are plateauing at historically high levels.
Friday, September 21st 2018, 11:00AM
by Miriam Bell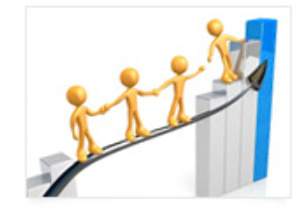 Annual net migration was down by 8,800 to 63,300 in the August 2018 year, as compared to the August 2017 year, according to the latest Stats NZ data.
This is the a major drop from the record high of 72,400 recorded in the year ending July 2017 and is also the lowest annual total for an August year since 2015.
Migrant arrivals were 129,100 and migrant departures were 65,800 for the latest year.
Stats NZ population insights senior manager Brooke Theyers says the number of migrant arrivals in August was only slightly lower than in August 2017.
"So it was the increase in the number of departures that led to the fall in net migration.
"This is consistent with what we've seen in previous months, with the fall in net migration being driven more by increases in migrant departures than decreases in migrant arrivals."
Further, the monthly gain of 5,010 migrants in August was slightly up from the 4,750 migrants in July.
For ASB economist Mark Smith, the Stats NZ data shows that migration inflows look to be plateauing at historically high levels.
"The levelling off in net immigration at historically high levels is both a reflection and a reinforcement of the solid domestic outlook."
Westpac senior economist Satish Ranchhod says that while the annual inflow of people into the country remains high, it's at the lowest level since October 2015.
The underlying details show the number of New Zealanders returning from abroad is continuing to ease off and departures are rising, he says.
Many of those departures are non-New Zealand citizens who arrived on temporary work and student visas in previous years and have not become permanent residents.
"Looking forward, we expect that migration will continue to ease back over the next few years, pulling population growth down in the process," Ranchhod says.
"This reinforces our expectations for a period of soft demand growth over the coming years."
Comments from our readers
No comments yet
Sign In to add your comment