New group to battle reforms
Looming changes to tenancy law and rental property standards have led to the formation of a new group determined to battle the Government's planned reforms.
Wednesday, September 26th 2018, 12:00PM
by Miriam Bell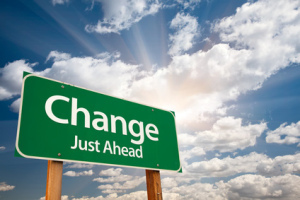 There are widespread concerns about some of the proposed reforms to the Residential Tenancies Act (RTA) as well as the suggested Healthy Homes minimum standards.
Now a NZ Centre of Political Research associate has formed the "Stop the War on Tenancies" group to address issues he alleges the Government is ignoring.
The group's spokesman, Mike Butler, says they aim to empower both owners and tenants in the face of ongoing Government ineptitude with housing.
"Owners and tenants are in a tenancy together and any law change or regulation that disadvantages one will disadvantage the other."
The group has two main goals, he says.
One is to return fairness and equality to the rental market in the mutual obligations imposed on property owners and tenants.
The other is to base all recommendations for housing improvements like insulation, heating, ventilation, draught-proofing, and water-tightness on evidence, not wishful thinking.
To that end, Butler, who is a property investor himself, says their first target is to resist the RTA reforms.
"The reforms seeks wide limits on the ability of property owners to end tenancies and will make numerous properties unmanageable.
"This will disadvantage both property owners and the neighbours of disruptive tenants."
But he says the group will also be opposing the Healthy Homes minimum standards, which impose costly new standards on insulation, heating, ventilation, moisture control, and draught-proofing.
"If the standards are necessary for public health, why are they limited to the occupants of 588,700 rental properties and not extended to New Zealand's 1.1-million owner-occupied homes?"
Like other critics of the reforms, Butler says that if the costs of being a rental property owner outweigh the benefits, many smaller landlords are likely to sell up.
Their properties would probably go to first-home buyers and this would reduce the number of rental properties on the market, he says.
"How many would have to sell before the 526,839 privately owned rentals reduce to 250,000 or fewer? What would the "housing crisis" look like then?"
Butler is urging all those affected by the proposed reforms to have their say and make a submission on both the tenancy law changes and the Healthy Homes minimum standards.
The Stop the War on Tenancies group can be found here.
Read more:
Tenancy law reform proposals announced
Balance needed in tenancy reforms
Proposed Healthy Home standards out
Comments from our readers
No comments yet
Sign In to add your comment