Don't remove 90 day notice - NZPIF
If 90 day no cause termination notices are removed, the NZ Property Investors Federation says a "two strike" notice system should be adopted instead.
Friday, October 26th 2018, 11:17AM 1 Comment
by Miriam Bell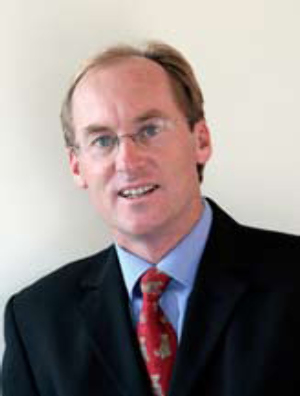 In their submission to MBIE on the Government's Residential Tenancies Act review, the NZPIF has rejected the need to remove landlords' ability to issue 90 day no stated cause notices to difficult tenants.
The Government is proposing an extensive overhaul of tenancy laws – which includes removing no-cause terminations, limiting rental increases, allowing tenants to make property modifications and have pets, and stopping rent "bidding".
But the NZPIF does not believe the rental system is broken because tenants do not have all the rights of a homeowner.
It also believes it is unrealistic for tenants to expect all the rights of home ownership without the requirements to save a deposit, pay a mortgage, rates, and insurance and maintenance.
In the submission, NZPIF executive officer Andrew King says there will always be some people who rent for life, but focusing on their desires and modifying tenancy law around their needs at the expense of other tenants and rental property owners is a mistake.
"Rather than removing fixed term tenancies and altering periodic tenancies, a new tenancy type could be developed. Such a tenancy type would need to be balanced otherwise it would not be fair and unlikely to work."
One possible option would be the German tenancy model where owners provide a shell for the tenant to fit out as they see fit, the NZPIF submits.
As in the German model, the tenant would have to provide a three month bond and give three months' notice to end the tenancy. They would also pay for the property insurance and rates.
But in exchange for this the owner would give up some of their property rights by guaranteeing not to sell or move into the property thereby providing real security of tenure.
This type of tenure would remove the need for a 90 day no stated cause notice
But King says that, for existing tenancies, the 90 day no stated cause notice is essential - largely as a last resort when a landlord is faced with unacceptable tenant behaviour and cannot acquire sufficient evidence to satisfy the Tenancy Tribunal.
For this reason, the NZPIF strongly rejects the need to remove this type of notice and notes there is no evidence that the notice is causing any problems.
Despite this, the NZPIF does suggest an alternative - replacing the 90 day no cause notice with a two strikes notice.
King says this would work by requiring landlords to put tenants on notice when they are not behaving in an acceptable manner.
"If they do not change their behaviour then the landlord can serve them with a 90 day notice to end the tenancy without a requirement to go to the Tenancy Tribunal."
The NZPIF's submission also emphasises that the notice period for ending a tenancy when a property has sold and is unconditional should remain at 42 days.
Further, it submits that Government should work with tenant and landlord groups to develop a new balanced long term secured tenancy to provide true security of tenure for tenants while also meeting the needs of landlords.
Public consultation on the Government's proposed tenancy law reforms ended on October 21 and MBIE is now hearing submissions from interested parties.
Read more:
Tenancy law reform proposals announced
Balance needed in tenancy reforms
Comments from our readers
Sign In to add your comment