Growth cycle not over yet
It seems there is some life in the market yet with property values springing back to life in the latest QV data.
Thursday, November 1st 2018, 7:30AM
by Miriam Bell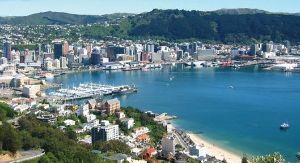 A seasonal pick-up in activity and low supply means modest value growth continues around much of the country, with some markets seeing particularly strong growth.
The latest QV House Price Index shows nationwide property values increased by 1.0% over the three months to October and by 5.4% over the last year.
This is an improvement in the rate of both quarterly and annual growth and leaves the national average value at $681,802.
Value growth in the Auckland region remained static: it was up by 1.1% year-on-year but fell by 0.3% over the past quarter, leaving the region's average value at $1,049,689.
In contrast, values in the Wellington region are growing strongly: they rose by 10.2% in the year to October and by 2.9% over the past three months, which left the region's average value at $672,701.
Dunedin values are tracking along a similar upward path: they increased by 10.5% year-on--year and by 2.8% over the past quarter, leaving the city's average value at $422,674.
A number of smaller regional markets – including Invercargill – also continue to show strong quarterly and annual growth.
But other markets, including former star performer Napier, are seeing a noticeable slow-down in their rate of growth.
QV general manager David Nagel says that, as anticipated, value growth remains modest across many areas as affordability constraints put the brakes on after a period of sustained growth."
"Undoubtedly, the heat has been taken out of the market in recent months. A key market indicator, the median days to sell, is up across many regions including Auckland."
Despite the slowdown, GDP growth remains strong and the labour market continues to perform well, he says.
"This is underpinning a seemingly steady market. These factors, coupled with a steady interest rate environment and strong net migration, signal that the market is in a relatively strong position."
Going forward, Nagel anticipates the low-to-med priced section of the market will remain busy and that first home buyers will continue to be a strong presence throughout the summer months.
For CoreLogic's head of research, Nick Goodall, the QV data indicates the current growth cycle is not completely over yet.
"The banks continue to compete strongly for mortgages via their fixed interest rates and this is enabling buyers to continue participating in the property market," he says.
"Borrowers are still subject to greater scrutiny of their income and expenses. But once they satisfy the bank's criteria their mortgage payments should be relatively manageable due to historically low mortgage interest rates."
Comments from our readers
No comments yet
Sign In to add your comment