Defiant Wellington values keep rising
The Capital City's property values have been on the rise again in recent months – even though they have already increased by 45% in the last three years.
Wednesday, November 7th 2018, 2:31PM
by The Landlord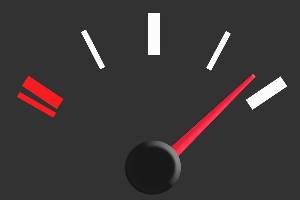 According to the October CoreLogic QV House Price Index, property values in Wellington City grew by 3.9% over the last three months, leaving the city's average value at $809,739.
This takes the annual rate of capital gain in the city to 9.6% and is similar to the rebound seen last spring, when the annual rate was a slightly higher 10.0%.
CoreLogic research analyst Kelvin Davidson says the pick-up in Wellington city's growth is particularly obvious when compared to the continued slowdown in other parts of the wider region, like Lower Hutt.
"Yet you'd be forgiven for thinking that Wellington's growth should be slowing not accelerating – given values have already risen by more than 45%, or $256,000, in the past three years."
There are underlying factors that can explain this ongoing growth in property values, Davidson says.
"Most importantly, there is very little property available on the market to buy.
"New listings have risen as per normal for this time of the year but total listings are slightly lower than they were at this time last year – which was itself a low level.
"Anything new on the market mostly sells quickly which is holding down inventory levels and boosting prices, perhaps as a slight 'fear of missing out' factor takes hold."
The strength of demand is being underpinned by continued population growth, a low unemployment rate and the fact that many jobs in Wellington are highly-paid public sector roles.
But the recent increase in property values does not appear to be driven by investors.
Davidson says their buyer classification data shows that multiple property owners with cash have been the group which has increased their share of property transactions in the city the most.
"It seems fair to suggest they may have deeper pockets than some other buyer groups and be less affected by credit policies, so have probably exerted upwards pressure on prices."
Yet it remains to be seen how long the bounce in the city's property values will last, Davidson adds.
"New dwelling consents have reached their highest levels in a decade and are translating into a strong rise in the actual stock of housing too. So, all else being equal, this would be one factor that could eventually dampen Wellington's value growth."
Read more:
Comments from our readers
No comments yet
Sign In to add your comment