Auckland market wakes from slumber
Higher sales volumes and prices characterised Auckland's market in October, according to Barfoot & Thompson's latest data.
Monday, November 5th 2018, 10:57AM
by Miriam Bell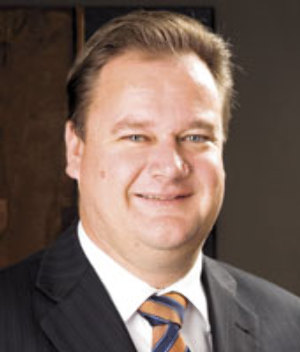 With 884 sales in October, the real estate agency saw sales activity jump up by 22.4% from September and by 39.4% on the same time last year.
Barfoot & Thompson managing director Peter Thompson says that in comparison with where the market has been for the past nine months, October's trading was extremely active.
It seems that Spring arrived and the market came alive, he says.
"Sales numbers for the month at 884 was the highest in October for three years, and close to a quarter higher than last month and close to 40% higher than for the same month last year."
On top of the increase in sales, both the average sales price ($937,277) and the median sales price ($860,000) were up in October.
Thompson says both the average and median sales prices were the highest seen this year, as well as being noticeably up the previous three months.
"In part the increase can be attributed to the traditional upturn that comes with spring, but there was also a new found confidence that prices were not going to retreat.
"Buyers put aside their concerns of the past few months and made the decision to move ahead with their buying intentions."
However, the agency also saw more stock on the market, with new listings for the month hitting 2,046 which is the highest in a month for 19 months.
That left the total amount of available property on the market at 4,848 listings at months end, which is the highest it has been for the past six years.
But Thompson adds the revival of the Auckland housing market is not a signal that the market is ready for another burst of rising prices.
"What it does signal is that residential property is set for strong trading through to Christmas."
ASB senior economist Jane Turner takes a different view.
She says the spike in house sales could be due to buyers and sellers rushing into the market ahead of the foreign buyer ban becoming law in late October.
"Overall, housing inventory levels suggest the underlying trend in the Auckland housing market will remain lacklustre.
"Despite low mortgage interest rates and an undersupply of dwellings, a combination of the foreign buyer restrictions, stretched affordability, slowing population growth and a steady increase in new dwelling construction are likely to weigh on house prices."
ASB continues to expect the Auckland market to remain on ice for a while yet and for other regions to continue to outperform, Turner says.
Comments from our readers
No comments yet
Sign In to add your comment