Taking the plunge
INVESTOR PROFILE: Kids TV presenter Walter Neilands had a fear of diving into property investment, but with the help of key mentors he's built a portfolio of high-yielding properties.
Tuesday, November 13th 2018, 7:30AM
by The Landlord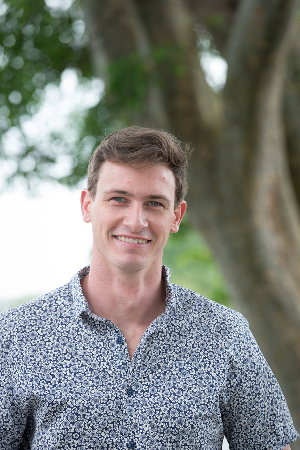 Walter Neilands had a childhood unlike most others. The eldest of five, he spent the first 10 years of his life alternating between living at his Grandma's B&B in Nelson and living in a house bus.
From there mum and the kids moved up to Auckland's Waiheke Island, where they rented for several years before making the move to Pukekohe, where Neilands attended Pukekohe High School.
He was an affable, outgoing and happy kid, and after high school he thought he'd like to get into TV presenting. But the cost of the student loan he'd need to get a university communications degree put him off.
Instead he went on a trip to Camp America where he had a near-death experience attempting to swim Grand Colorado River by the Grand Canyon.
The experience made him realise life was precious and he didn't want to waste it.
So, on his return to New Zealand, he managed to forge a TV career as a presenter at Sticky TV where he was paid good money. And he began wondering how best to invest his money for future security.
At a garage sale he picked up a book on property investment for 50c and after reading it he was hooked and knew that this was where he wanted to invest his money.
But, despite reading books about and doing courses on property investment, he was gripped by "analysis paralysis" and didn't know where to start.
Eventually, his mentor, Kyron Gosse helped Neilands find a property which he bought and passed onto him, essentially dragging him "over the line".
A successful value-adding renovation followed and, since then, there has been no stopping Neilands. He now has a profitable three property portfolio and is planning his next property venture.
To read the details of Neilands' property journey along with his tips on investing, click here to get the digital issue of NZ Property Investor magazine.
Subscribe to NZ Property Investor magazine here to get great stories like this delivered to your mailbox every month.
Comments from our readers
No comments yet
Sign In to add your comment