Static Auckland rents suggest underlying problem
Overcrowding could be the real reason that Auckland rents haven't budged for months while Wellington rents have rocketed up to match those in the SuperCity.
Thursday, December 13th 2018, 10:47AM 2 Comments
by Miriam Bell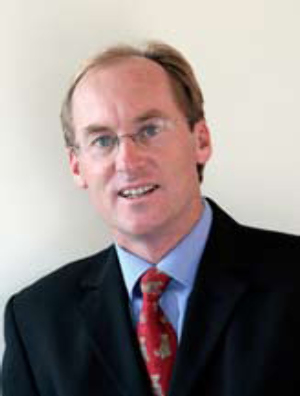 The median rent in the capital was up by 5.8% year-on-year to hit a record high of $550 per week in November, the latest Trade Me rental price data reveals.
In contrast, Auckland's median weekly rent remained firm on $550, for the eighth month in a row, in November. While it was up by 3.8% on last year, it has flat-lined for much of this year.
That means Wellington rents now match Auckland's for the first time ever.
Head of Trade Me Rentals Aaron Clancy says that looking ahead to the busy January and February period they think Wellington City could overtake Auckland City to become the most expensive place to rent.
"Demand for rentals in the capital is showing no sign of slowing down, with 12 of the region's rentals in the country's 20 most popular rentals in November."
The Wellington rental market is struggling to keep up with demand, he says.
"In November there were 4% fewer rentals in Wellington than the year prior. We're also seeing sharp dips in Lower Hutt and Porirua which are down 14% and 30% respectively."
But, given Auckland has a well-recorded housing supply shortage, the data does beg the question of why Auckland's rents have not risen in the way Wellington's have.
Clancy says that after solid rent increases throughout 2017, the heat has come off the Auckland rental market. He thinks rents are likely to start rising again in the New Year when many leases are up for renewal.
NZ Property Investors Federation executive officer Andrew King is not so sure. He says it may be that Auckland's rents have reached a point where affordability issues are at play.
"My feeling is that growing numbers of people are moving in with each other, so that there will be more people in each house.
"If tenants are struggling to pay rents, overcrowding is an inevitable outcome. And that could be what is going on in Auckland."
There has been a lot more building going on in Auckland which could be helping ease supply pressures a bit, he says.
"But I'm concerned we are going to run into further problems when new regulations increase the cost of providing rental properties and landlords either try to raise the rents or simply get out of the market.
"The result is likely to be an even greater shortage of rental properties and a further increase in overcrowding and homelessness."
Meanwhile, the Trade Me data shows the national median weekly rent was unchanged for the fourth month in a row in November. It remains on $480 per week, which is a 4.3% increase on last year.
Clancy says that most regions saw a year-on-year increase in rents in November with strong double-digit growth in Gisborne, Otago, Southland and Hawke's Bay.
Another rental market to watch is Otago's. It is also struggling with a major shortage of rental stock and that's keeping prices high.
Otago's median weekly rent was up by 11.3% year-on-year to $418 in November, while the region's city, Dunedin, saw its median weekly rent rise by 8.3% on last year to $390.
Clancy adds that the rental market will be one to watch in the coming months after the recent ban on letting fees for rental properties came in to force this week.
"It's likely we will see this expense passed on through rent increases so tenants may need to dig deep into their pockets in the New Year."
Read more:
Landlords to bear letting fee costs
Comments from our readers
Sign In to add your comment