2018's best performing suburbs
Curious to know which of New Zealand's suburbs has turned in the top results in measures like value growth and rental yields? A new report tells all.
Thursday, December 20th 2018, 10:33AM
by The Landlord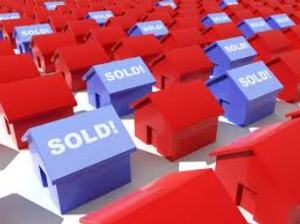 CoreLogic has just released its "Best of the Best report" which covers the suburb-level measures used to determine property market performance across the year.
It lists the suburbs which have seen the best and worst performance across measures like ranging from value growth, rental yields and days on market in 2018.
Herne Bay in Auckland was the suburb with the highest median value: it sits at $2,672,600. In contrast, the suburb with the lowest median value was Cobden in Greymouth with $149,500.
The country's top sale price was also achieved in Herne Bay (Auckland). 15 Cremorne Street was sold for a whopping $27.5 million.
Bulls in Rangitikei saw the greatest 12 month change in median values, with an increase of 26.9%. It was a different story for Normanby in South Taranaki, which saw the lowest 12 month change: it was down by 7.6%.
But the greatest five year change in median values was in Kawerau which saw an increase of 138.5%. Whereas Westport in Buller recorded an 18.1% drop in median values over the last five years.
When it comes to yields, Mataura in Gore came in top for the highest gross rental yields. It has yields of 11.1%.
Not surprisingly, it was Auckland's Herne Bay that sees the country's lowest gross rental yields, with yields of 1.3%.
Two suburbs took out the title for the shortest number of days on market. They were Grasmere in Invercargill and Westbrook in Palmerston North with seven days.
At the other end of the spectrum, Woodend Beach in Waimakariri recorded the longest number of days on market with 169 days.
CoreLogic head of research Nick Goodall says that it has been another fascinating year for the property market in 2018.
"Sales volumes have been low (but stable) and values have been showing reasonably consistent growth across most parts of the country (expect for Auckland and Christchurch).
"So most interest has centred on government policy and measures to stifle property speculation. Many of these new rules will become even more relevant in 2019 and will be key factors we'll watch closely."
Comments from our readers
No comments yet
Sign In to add your comment