Auckland sales at 10 year low
Sales volumes around the country slumped to long time lows in December in the latest REINZ data, providing more evidence of how the market has changed.
Thursday, January 17th 2019, 10:27AM
by Miriam Bell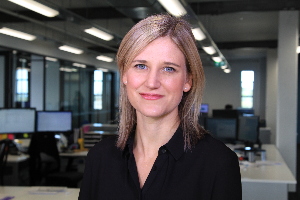 Auckland saw 1,336 sales in December 2018– which was a year-on-year decline of 24.3% from the 1,765 sales seen at the same time last year.
It was the lowest number of sales recorded for the month of December in 10 years.
But it was not just Auckland which saw a dramatic reduction in sales.
There were 5,330 sales nationwide in December, which was the lowest number of sales in a December for seven years.
It was a decrease of 12.9% from the 6,117 sales seen around New Zealand at the same time last year.
There was also big falls in sales volumes in Taranaki (down 23%), Wellington (down 16.2%), Otago (down 14.6%) and Southland (down 13.4%).
Overall, 12 out of the 16 regions saw an annual decrease in the number of properties sold in December.
REINZ chief executive Bindi Norwell says that while December is usually a quiet month with people focused on the Christmas holidays, December 2018 was extremely quiet.
"With national listing levels down -11.3% in November and -13.3% in December, it's not entirely surprising that December was a quiet month in terms of sales volumes.
However, they are hearing is that part of the lower sales volumes can also be attributed to some vendors' understanding of the value of their home, she says.
"A realistic approach to market value may help vendors sell their property in a more reasonable timeframe."
Despite the decrease in sales, the national median price increased by 1.5% to $560,000 in December, from $551,750 in December 2017.
In Auckland, prices also inched up by 0.2% to $862,000 in December, up from $860,000 in December 2017.
But only one region experienced a record median price – the Bay of Plenty with a 2.0% increase taking December's median to $610,000, up from $598,000 in December 2017.
Norwell says that it was actually a strong month from a price perspective as every region in New Zealand saw an annual increase in the median price.
"The last time all regions saw annual price increases was back in June 2017. Additionally, Auckland finished the year in a strong position with the highest price for the region in 9 months at $862,000."
Meanwhile, the data shows the median number of days to sell a property increased both nationally and in Auckland.
At the same time, the number of properties available for sale nationally decreased by -1.8% year-on-year to 24,158 in December from 24,610 last year. This is the largest decrease in 5 months.
For ASB economist Kim Mundy, the REINZ data suggests that the housing market ended 2018 on a soft note, with the Auckland market remained muted.
However, it is questionable how much the drop in sales activity reflects a slowing in regional markets, she says.
"The combination of volatile data over the Christmas period, tight provincial housing markets and possible delayed activity ahead of the relaxation in LVRs on 1 January 2019 could all have contributed to weak December sales activity."
Mundy says that as we head further into 2019, a clearer picture of the health of the housing market will emerge.
"For now, however, we continue to see risks of further small price falls in Auckland as the market has shifted in favour of buyers."
Comments from our readers
No comments yet
Sign In to add your comment