Migration confusion
Is migration into New Zealand going up or down? Stats NZ's new migration measuring system is making it hard to tell.
Friday, March 15th 2019, 2:12PM
by Miriam Bell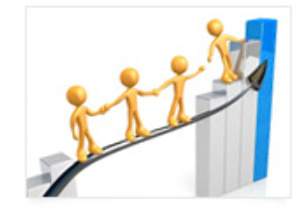 When the new system's first estimates were released back in January they showed a fall in migration flows into New Zealand, with annual net migration coming in at 43,000 in the year to November 2018.
They also suggested that annual net migration over recent years has been lower than previously thought.
However, Stats NZ's latest migration estimates, which were released today, tell a different story. They give a provisional estimate of annual net migration of 58,400 in the year ending January 2019.
That's up 10.4% compared to the net gain of 52,880 that occurred in the year to January 2018, and it's nearing the peak of 61,800 that occurred in the year to January 2017.
Westpac senior economist Satish Ranchhod says the Stats NZ estimates have January seeing a second massive net migration result, with an estimated net inflow of 6,300 people over the month.
On top of that the previous month was revised up from 5,080 to 6,800, he says.
"Those are some of the strongest figures we've seen in at least 18 years. Today's data and the related revisions leave the annual inflow of people into the country running at 58,000.
"That implies a significant and sudden change in direction in net migration over the past two months."
However, the figures need to be taken with a large grain of salt due to the significant changes in how Stats NZ measures migration flows, he says.
"Over time, the new system should give a more accurate estimate of what happened to migration in the past. But, as we've seen in recent months, there some big questions about the near-term estimates of migration flows."
Ranchhod says that, at face value, the new estimates indicate that the downturn in net migration since 2016 has been arrested and may even be reversing – but he has doubts about that.
ASB senior economist Mark Smith agrees the data suggests net immigration inflows are on a strengthening trajectory, where they earlier signalled a plateauing in net inflows at historically high levels.
His expectation is that net immigration will eventually moderate, he says. "But the monthly volatility in the figures make it difficult to discern what has happened to resident population changes, let along point to what could potentially happen.
"This will have widespread economic and policy implications, ranging from monetary to fiscal policy and for infrastructure and housing provision. For now, we just have to wait and see."
Comments from our readers
No comments yet
Sign In to add your comment