Niche options
Investors interested in a property that's a bit different, but provides good returns, should check out one of the niche sectors on offer in the commercial sphere.
Monday, March 25th 2019, 7:24AM
by The Landlord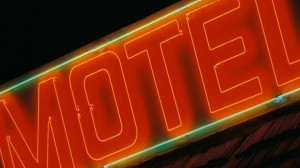 Choices: it's one of the key buzzwords of contemporary life.
Having options and the ability to choose from those options is something that most people aspire to. And, in this day and age, the possibilities for doing so are greater than ever.
This holds true when it comes to choosing a commercial property to invest in.
In fact, one of the exciting aspects of commercial investing is the sheer scope and variety of different properties available.
Even within the broad sector types (retail, office and industrial) there are sub-sectors (for example, food and beverage outlets in retail) and few properties are exactly the same.
But wait - the diversity of property options is broader still.
Alongside the three main sectors, there is an array of smaller, niche sectors in commercial. These include motels, childcare centres, and carparks.
In the latest issue of NZ Property Investor magazine we round off our sector spotlight series by taking a quick look at a few of these niche sectors – starting with the motel sector.
These days New Zealand's booming tourism industry is struggling with a shortage of accommodation and that makes for solid opportunities for investors.
While large-scale hotels are out of reach for many investors, motels are a cost-effective proposition for investors who would like to tap into the returns being generated by the tourism boom.
In a recent hotel industry commentary, Bayleys Director Hotel and Tourism Nick Thompson says that with demand for accommodation unlikely to drop-off, motel businesses offer owners a long-term, secure income stream.
"For long-term investors, there is also the option to land bank or redevelop. Motels often occupy substantial tracts of land in high-profile locations, and those in metropolitan areas, where demand for space is high, can be turned into higher value property as gentrification occurs."
To read more about niche commercial property sectors – including the motel sector, click here to get the digital issue of NZ Property Investor magazine.
Subscribe to NZ Property Investor magazine here to get great stories like this delivered to your mailbox every month.
Comments from our readers
No comments yet
Sign In to add your comment